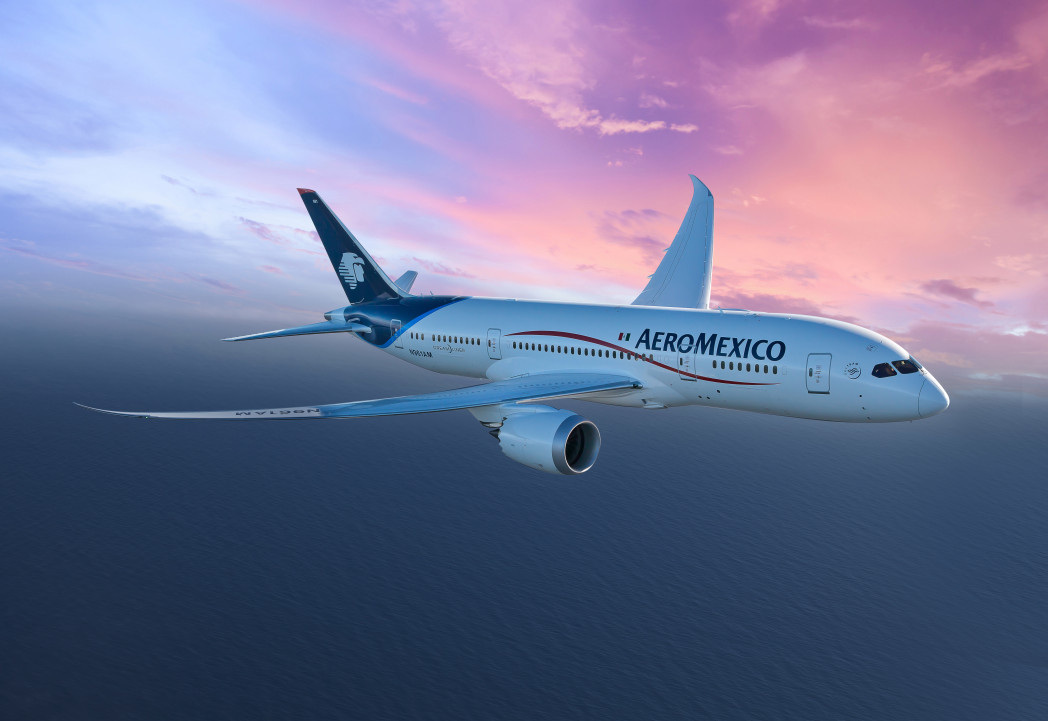 MONTERREY – Aeromexico reinforced its presence in Monterrey, with the incorporation of 100 new monthly radio operations, to grow from 960 to 1,060 its round flights between the capital of Nuevo León and Mexico City.
"With the increase of a hundred flights per month, Aeromexico offers its customers 150,336 seats¾11,390 more than those previously available," said the company.
Additionally, Aeromexico indicated that it also improved the Premier Lounge and the Aeromexico Premier Terrace by Heineken, located at the Monterrey International Airport, which have "Ambrosía" as an ally, who helped improve the food supply.
Aeromexico operates more than 600 daily flights to 88 destinations in Mexico, the U.S., Canada, Central America, and the Caribbean, as well as South America, Europe, and Asia.
Currently, the airline's operational fleet includes 121 Boeing 787 and 737 aircraft, as well as the latest generation Embraer, 170 and 190.
Source: El Financiero