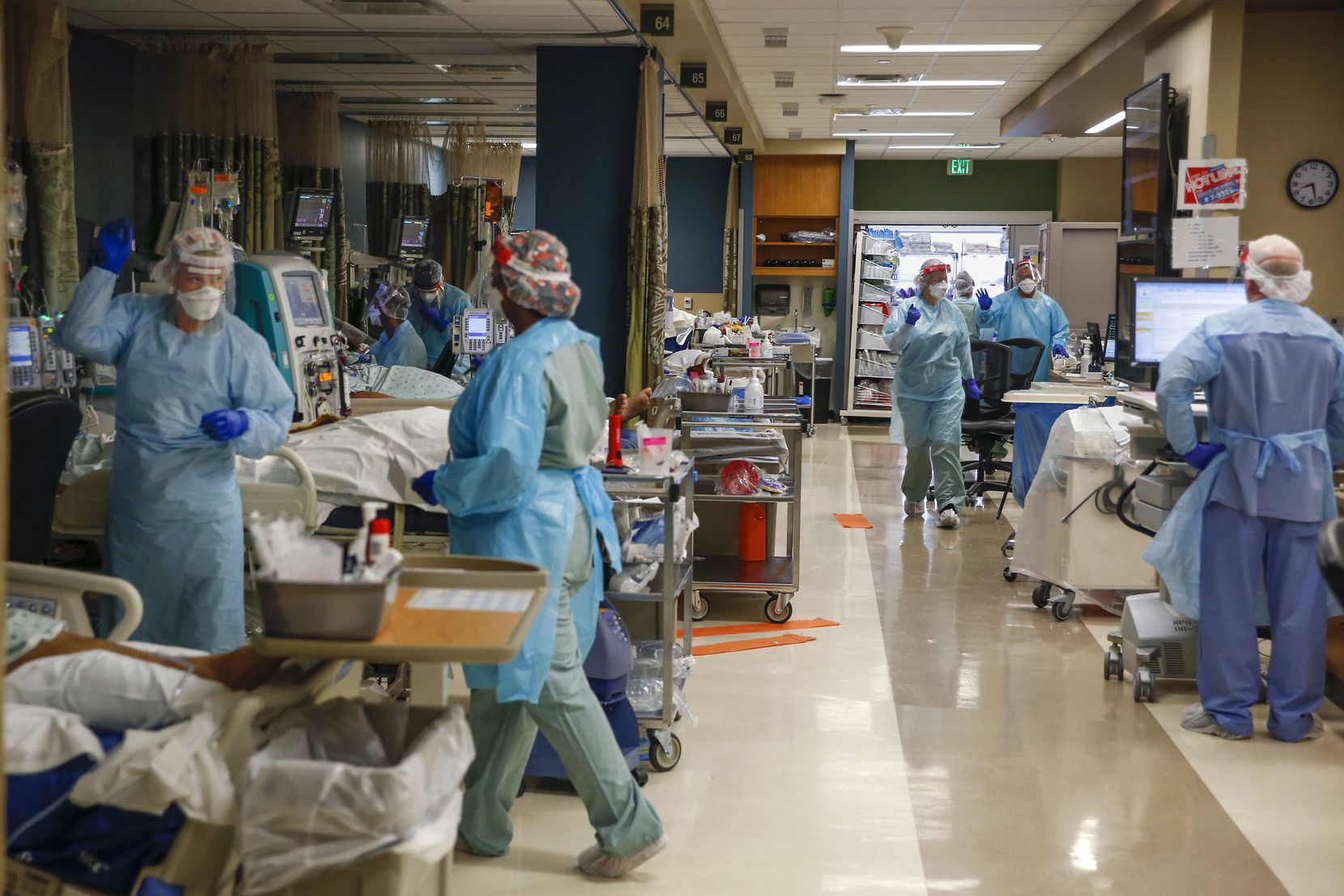 While citizens seek to apply the vaccine against COVID-19 and authorities of the various entities of the U.S. encourage its administration through raffles, there are health employees who refuse to take this vaccine, they have even lost their place of employment, work before putting the antiviral. Such is the case of 153 Houston Methodist Hospital workers, who opposed the application of the Covid 19 vaccine, for which the decision was made to fire them or to resign.
These employees refused to be vaccinated, but a court ruling dismissed the lawsuit filed by one of the workers earlier this month.
The hospital spokeswoman, Gale Smith, reported that a group of employees submitted resignation documents with two weeks' notice, while the rest were permanently separated from their activities.
Although the hospital refused to specify how many people resigned and how many others were removed from their positions, Houston Methodist Hospital becomes the first health care center in the country to require all its staff to have the vaccine against COVID-19. The Hospital made known to its workforce that to keep their jobs it was strictly mandatory to get vaccinated, otherwise they would be fired.
Although most of the 24,947 employees agreed to apply the vaccine, a total of 178 employees still refused to receive it. The administration of the hospital granted an extension to get the vaccine, only 25 agreed to the measure, the spokesperson reported.
Smith reported that the decision was made to require the vaccine from employees because the patients who are treated there are the priority at all times.
Before this decision was reached, anti-vaccine employees compared this situation with the medical experiments carried out on the victims of the Nazi concentration camps, but the judges dismissed this comparison since there was no incarceration or any aggressive measure for their application, "they're just asking them to get the vaccine to protect the most vulnerable in hospitals and other health care facilities," said Valerie Gutmann Koch, associate professor of law at the University of Houston Law Center.
Federal Judge Lynn N. Hughes, of the United States District Court for the Southern District of Texas, said in her ruling that the plaintiffs "had no argument" for the lawsuit and considered that the objective of the hospital was to save lives and prevent the transmission of Covid 19 and with this measure greater security was given to workers, patients and their families.
Some hospital employees have described as illogical that part of their colleagues have refused to receive the biological because in addition to reducing the chances of being infected, they offer greater security to their families and the patients they care for.