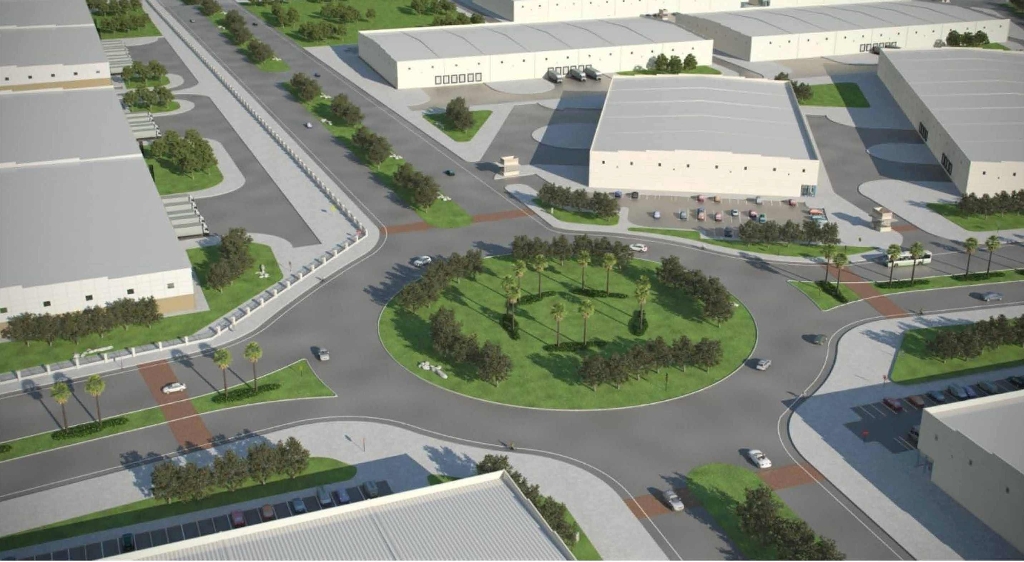 CIUDAD JUAREZ – Roca Desarrollos laid the first stone of a new industrial park in Ciudad Juarez, Chihuahua, where it intends to invest around 45 million dollars.
Fernando Ovalle, Business Development Director of Roca Desarrollos, informed that the investment is for the construction of the industrial complex that will have an area of 620 thousand square feet of construction.
"We are very pleased to start this great project, for us it represents an exponential growth since some years ago that the city sheltered us," said the director.
According to the directors of the developer, the objective of the industrial park is to attract new investments to the Juarez-El Paso border region. He also indicated that they already have two pre-leases from companies looking for space to start their projects.
Mario Juarez, CEO of Chihuahua Global, commented that in addition to seeking new investment projects, it is also important to maintain those that have already arrived in the region and to promote the expansion of companies.
He also commented that they are looking to attract around 12 billion dollars in new projects that are ready to be placed in North America.
Roca Desarrollos is an industrial real estate company, created with the objective of building warehouses to meet the growing need for Class "A" spaces for leasing in Mexico's main manufacturing and logistics sectors.
The Undersecretary of Innovation, Competitiveness and Business Development of the State Government, Ulises Fernandez, stated that the investment is made by a Mexican company that continues to believe in its country and its people, contributing to the economic development of Juarez.