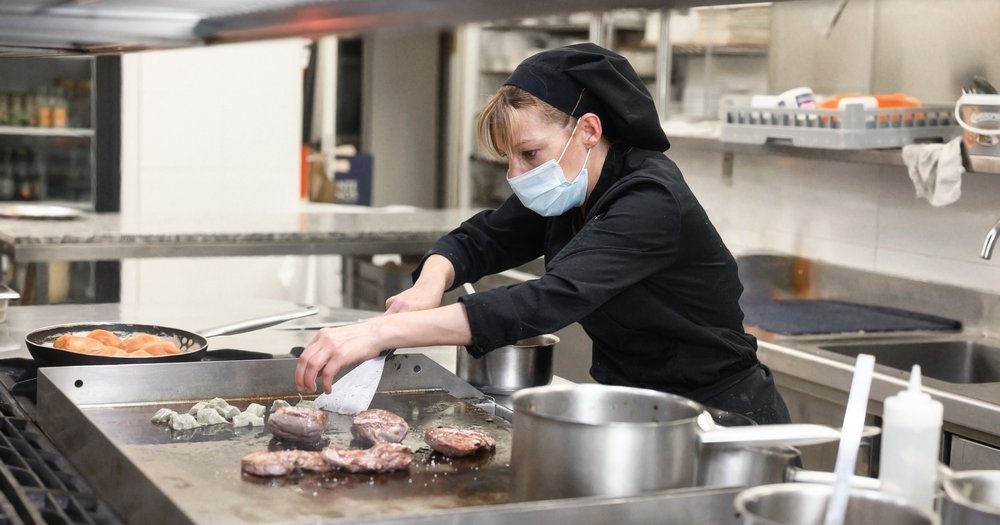 TEXAS – While attending the Texas Restaurant Association of Texas (TRA) Texas Restaurant Show in Dallas, Governor Greg Abbott praised the hard work of the state's small businesses and stressed their importance to a thriving economy.
"Small businesses – many of which are restaurants and bars – are the heart of our powerful economy and our communities. Through partnerships like TRA, the state will continue to create more jobs, develop and educate our workforce, and provide bars and restaurants the opportunity to unlock their full economic potential," Abbott said.
TRA is the leading business association for Texas' $52.4 billion restaurant industry, encompassing more than 43,000 locations statewide and employing 1.2 million people.
The Texas Restaurant Show, presented by TRA was held in Dallas, Texas, with nearly 5,000 restaurateurs and industry experts in attendance with the intent to address topics ranging from workforce solutions to ghost kitchens, growth through capital investment, diversity, inclusion and bias (DIB), among others.
Underscoring the industry's critical role in the Texas economy, the conference also featured a bipartisan roster of local, state and federal government leaders. The Texas Restaurant Show, the restaurant industry's largest trade show, is estimated to bring more than $2 million in revenue to Dallas-area businesses.
A training program was held during the event, including the Capital Investment Bootcamp to offer exclusive insights from industry experts and guide attendees through the process of franchising or growing a brand through capital investment, as well as a Diversity, Inclusion and Bias (DIBs) Workshop led by renowned speaker and consultant James Pogue.
In addition, the convention featured some 500 industry exhibit booths offering back-to-back education, highlighted by a Texas Workforce Commission employment workshop; Protecting Your Business from the Unexpected; a Keynote Fireside Chat with Norman Abdallah of Gordon Ramsay North America, moderated by TRA President and CEO Emily Williams Knight, Ed. D.; the popular You're Going to Need a Drink for This, Part II, in which three hospitality industry attorneys discussed topics of interest; among other activities.
Educational panels included The Workforce Crunch, Part I: Immigration Reform for the Restaurant Industry; Can You Beat the Chef Who Beat Bobby Flay? a lively conversation with McAllen chef Larry Delgado, the only chef to beat Bobby Flay on the 29th season of the reality show Beat Bobby Flay; Dishing on Delivery, which discusses an increasingly important source of revenue for restaurants; and the ProStart Champion Management and Culinary Team exhibit, featuring national champions from the Dallas-area Ben Barber Innovation Academy.