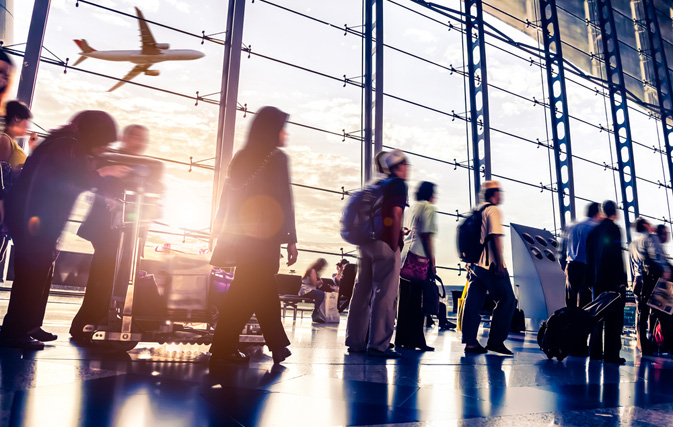 NUEVO LAREDO, TAMS – Passenger traffic at the "Quetzalcoatl" International Airport of Nuevo Laredo, Tamaulipas more than tripled with the arrival of the airline Viva Aerobús, which landed in this border last April, according to the Municipal Government.
According to Airports and Auxiliary Services (ASA) statistics, during May 2021, a total of 3,048 people flew to and from the Nuevo Laredo airport, while in the same period, but in 2022, 10,148 did so, an increase of 232.9 percent.
The upturn in air traffic began to be registered after the arrival of Viva Aerobús airline on April 23rd. The company operates high-capacity Airbus A320 aircraft.
"We are very happy with the results, Nuevo Laredo now has better connectivity, this generates a positive impact on the economic development of the city, proof of this is that more and more investors are interested in settling in the city, which will generate employment, development and economic benefits for all," said Mayor Carmen Lilia Canturosas Villarreal.
She added that ASA is conducting a study of the conditions and operation of the local airport and is analyzing the improvement of its capacity to increase the number of flights, so that new airlines can operate to other destinations besides Mexico City.
"As a result of the fact that we have a new plane that arrives and returns with 240 people on the days it flies to the city, the ASA is planning the modernization and expansion of the Nuevo Laredo airport in 2023," the mayor said.
The airport currently has 299.84 hectares, a 2,000 meter runway, a 15 meter high control tower, three positions in commercial aviation platform capacity and 14 in civil aviation. In total, there are 148 thousand meters of construction.
The mayor explained that the new airline also plans to increase the number of flights due to the demand they have had from passengers, she also informed that new routes are already being negotiated, such as flights to and from Guadalajara, Tampico and Veracruz.