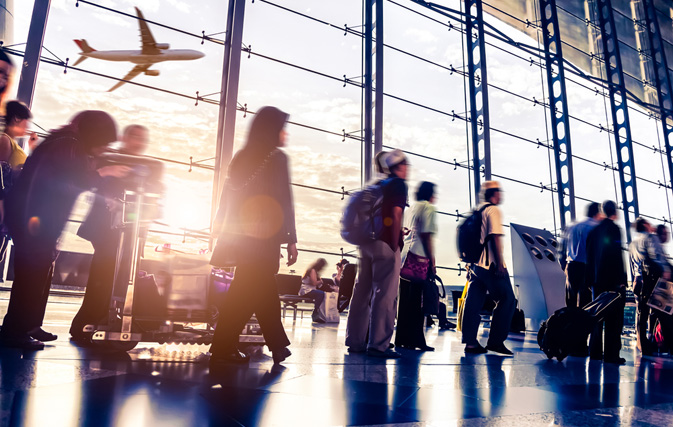 TAMAULIPAS – As of September 2023, the five airports of Tamaulipas presented a significant increase in the number of passengers, registering an increase of 19.01%, compared to the same period in 2022, informed the Secretary of Tourism in the state, Benjamín Hernández Rodríguez.
According to data provided by Aeropuertos y Servicios Auxiliares (ASA) and Grupo OMA, during this period, the air terminals in Tamaulipas mobilized a total of 1,024,951 passengers, in contrast to the 861,242 in 2022.
Hernandez highlighted that in the accumulated through September 2023, the number of passengers is only 1.79% below what was achieved in the same period of 2019, which he said, demonstrates a significant recovery of flights and frequency that had been lost as a result of the pandemic.
As for the specific performance of airports in Tamaulipas, Reynosa and Nuevo Laredo continue to show outstanding performance, exceeding their 2019 numbers.
Matamoros is fast approaching matching its numbers for that year, while Tampico is still recovering from the loss of traffic caused by Interjet's airline departure.
Victoria airport has improved its performance with respect to 2022, thanks to the arrival of Aeromexico, noted Hernandez Rodriguez.
The airports with notable increases in the number of passengers include Nuevo Laredo with an increase of 104.47%, Ciudad Victoria with an increase of 68.70%, Matamoros with an increase of 28.29%, Tampico with an increase of 16.19%, and Reynosa with a 3.60% growth, with respect to 2022.
Nuevo Laredo has served 145,502 users as of September 2023, compared to 71,161 in the same period of 2022.
In second place, Ciudad Victoria has received a total of 18,301 passengers in 2023, compared to 10,848 in the previous year.
Matamoros has experienced an increase in the number of users this year, reaching 45,668, in contrast to 35,597 in 2022.
Tampico has transported 415,792 people this year, an improvement over last year's 357,845.
Finally, Reynosa has mobilized 399,688 passengers compared to 385,791 last year.
The Secretary of Tourism added that this increase in air connectivity is attributed to the integration of new airlines in the state, such as AERUS.