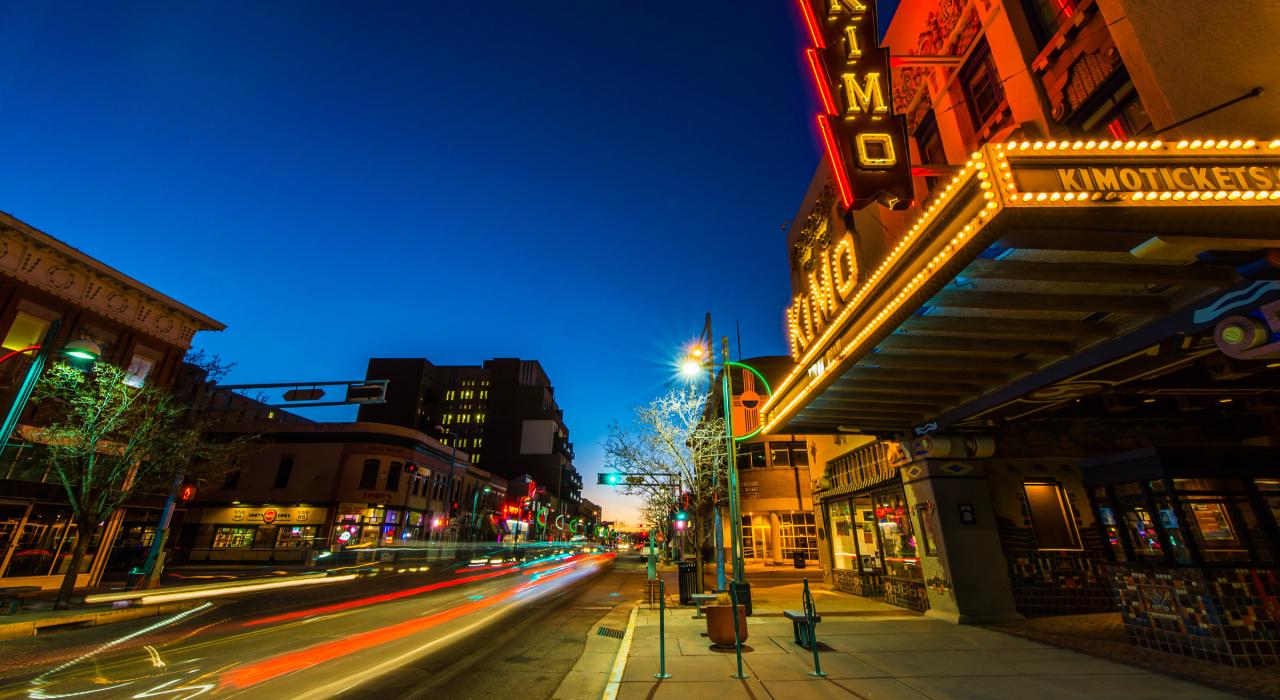 ALBUQUERQUE, NM – The city of Albuquerque, New Mexico has announced a 7-step plan, dubbed "Downtown Forward," that highlights increasing safety measures, activating street vitality and launching projects to attract economic investment and private partnership in the downtown core.
"Catalytic projects will be the driving force behind a thriving downtown," said Metropolitan Redevelopment Agency (MRA) Director Terry Brunner. "Their goal is to open doors to creative innovators and private investment."
Public safety and crime reduction are key to revitalizing the area. Already open is the new Downtown Public Safety Center at Central and Fourth Streets; a visible street-level police presence will be prominent during business and entertainment hours; and the APD (Active Law Enforcement and Monitoring) Downtown TEAM reallocates resources to the downtown area.
"Downtown Albuquerque is the economic and cultural heart of the state and we need the foundation for it to succeed," said Mayor Tim Keller. "A safe downtown creates a safe Albuquerque. A vibrant downtown will ignite a vibrant New Mexico. Creating a healthy downtown benefits all of us."
In addition to increasing safety measures, projects focused on downtown are included in the plan's funding. Albuquerque has earmarked $15 million for the Albuquerque Rail Trail, which will increase bicycle and pedestrian connectivity to the Rail Yards, Alvarado Transit Center, Convention Center, Sawmill District and Old Town. An additional $10 million has been earmarked for the project through state funding, and $11.5 million has been awarded through USDOT's RAISE grant, bringing the current investment to $36.5 million.
According to the City Council, the Downtown Forward Plan comes to complement the city's ongoing housing and homelessness initiatives. Housing Forward ABQ, which was just announced, aims to create 5,000 new housing units by 2025.
Downtown, specifically, there are already several housing projects underway and, to encourage this growth, the MRA has established incentive tools for housing and commercial projects that invest in designated redevelopment areas.
The Gateway Center is another key component of the Downtown Forward initiative to safely relocate homeless community members out of downtown and provide them with the resources they need.