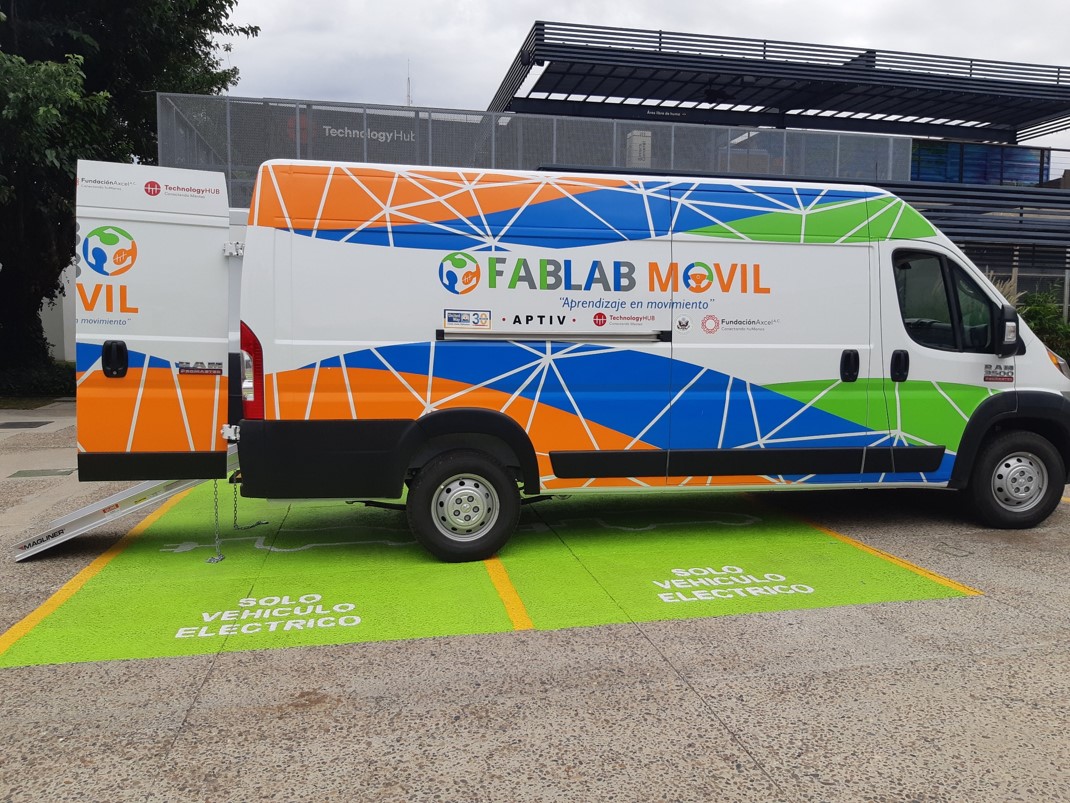 JUAREZ – Aptiv, an industry leader in providing advanced software and hardware architecture for vehicles, donated US$165,000 for the creation of the Fab Lab Mobil in Ciudad Juarez.
"This laboratory has robots, drones, virtual reality glasses and laser cutters, among many other tools. The goal to support this type of project is to awaken passion for science among students, as we experience it in our company every day," said Christopher Ratliff, Vice President of Human Resources in Latin America at Aptiv.
Fab Lab Mobil will visit 5 middle schools located in vulnerable areas of Ciudad Juarez in the current school year and will benefit around 2,000 students.
"Being a technology company, we focus our sustainability efforts on outreach and education activities in the areas of science, technology, engineering and mathematics," said Arturo Álvarez, president of Aptiv Latin America. "We allocated US$3.3 million pesos through the United Fund Chihuahua to the Axcel Foundation, an organization dedicated to triggering education projects in the border region."
The funds come from the recycling of materials at Aptiv's plants in Ciudad Juarez.
The Fab Lab Mobil is a manufacturing laboratory specialized in digital technologies that promotes entrepreneurship and proactive learning in high school students. It will offer experiential guided workshops in virtual reality, laser cutting, digital design, 3D printing, Robotics and drones.