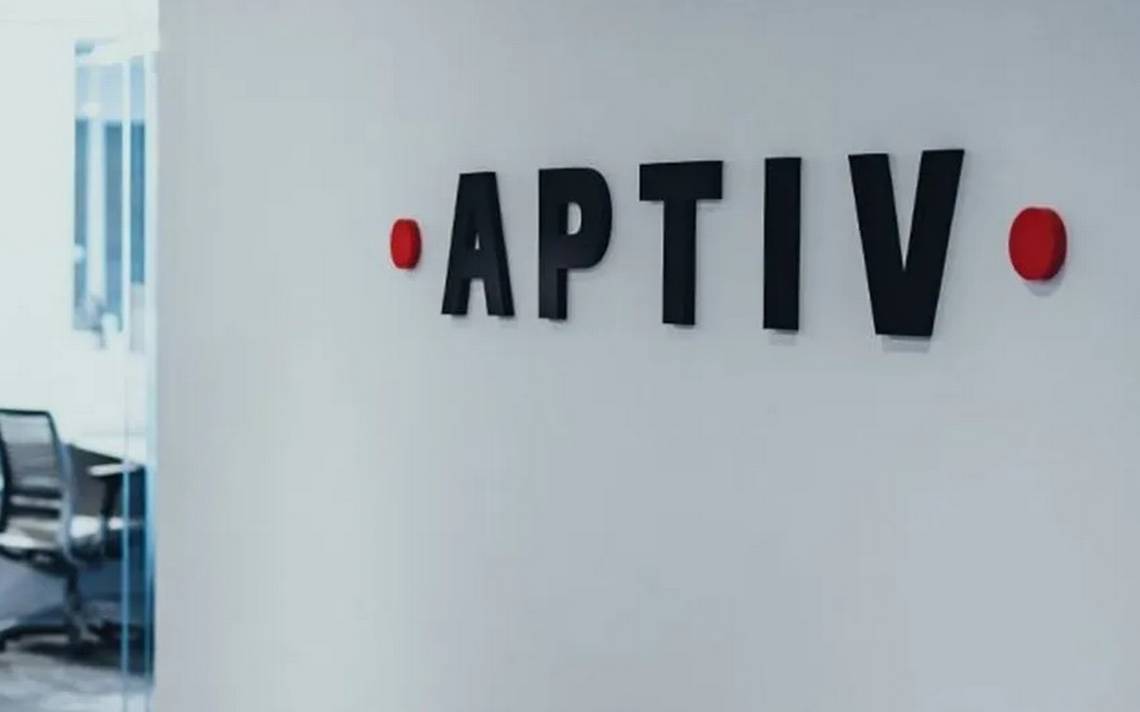 CHIHUAHUA – Aptiv closed the year with a meeting with the President of Mexico, Andrés Manuel López Obrador, where the company was recognized as one of the main generators of employment in the country.
During 2022, Aptiv inaugurated three new manufacturing plants that generated more than 6,900 new jobs in Mexico. Kevin Clark, Chairman and CEO of Aptiv and Arturo Alvarez, President of EDS and President of Aptiv Latin America, led the visit to the National Palace, where they were attended by the President and part of his labor and economic cabinet.
During the meeting, Lopez Obrador highlighted Aptiv's global and national leadership in driving the growth of the cities where it operates, especially small communities.
"The President appreciated Aptiv's confidence in Mexico, the creation of jobs and showed great interest in learning about our work," Alvarez said.
From 2019 to 2022, Aptiv generated more than 13,500 new jobs, in its 40 manufacturing plants in 14 states of the Republic. Among its main social impact actions is the reforestation program in the Sierra Tarahumara of Chihuahua, to which it allocated a donation of 1.6 million pesos for the planting of 31,200 trees with the help of the PIES de la Tierra association, which coordinates and employs two indigenous communities in charge of reforestation.
"We had the opportunity to represent Aptiv in a meeting with the President of Mexico, Andrés Manuel López Obrador. Aptiv has proudly operated in Mexico for over 43 years. Thank you to the team in Mexico for their contributions in 2022 — I look forward to more exciting years ahead," said Kevin Clark, Chairman and CEO of Aptiv.
The Irish company is a global technology leader that seeks to solve mobility challenges with safe, green and connected solutions; it currently employs more than 77,000 people in Mexico.
On October 8, the company started operations of a third manufacturing plant in Nuevo Laredo, Tamaulipas, generating 2,517 new jobs, thus becoming the company's sixth manufacturing center in that state. The plant is expected to produce an annual average of 2.47 million parts for the North American market, which will be assembled into at least 1.10 million highly electrified vehicles.
On October 5, Aptiv inaugurated its operations in Frontera, Coahuila, where it will generate 3,460 new jobs and double the company's workforce in the state. This new operation, which will manufacture low-voltage harnesses for electric cars, became the company's fourth manufacturing plant in the state.
On October 4, a second manufacturing plant began operations in Linares with an investment of 14.9 million dollars, generating 942 new jobs, thus becoming the company's third manufacturing center in Nuevo León.
For Aptiv, Mexico has the capacity, skills and power to continue strengthening its position as a partner of choice in North America; it is also a spearhead in the transformation of the automotive industry through the development of high technology, and currently has 1,700 engineers who have developed more than 1,100 patents.
Aptiv is also a socially responsible company and gives back to the communities in which it operates with social impact activities that benefited more than 140,500 people in 2022 alone through educational, ecological, health and road safety education programs.