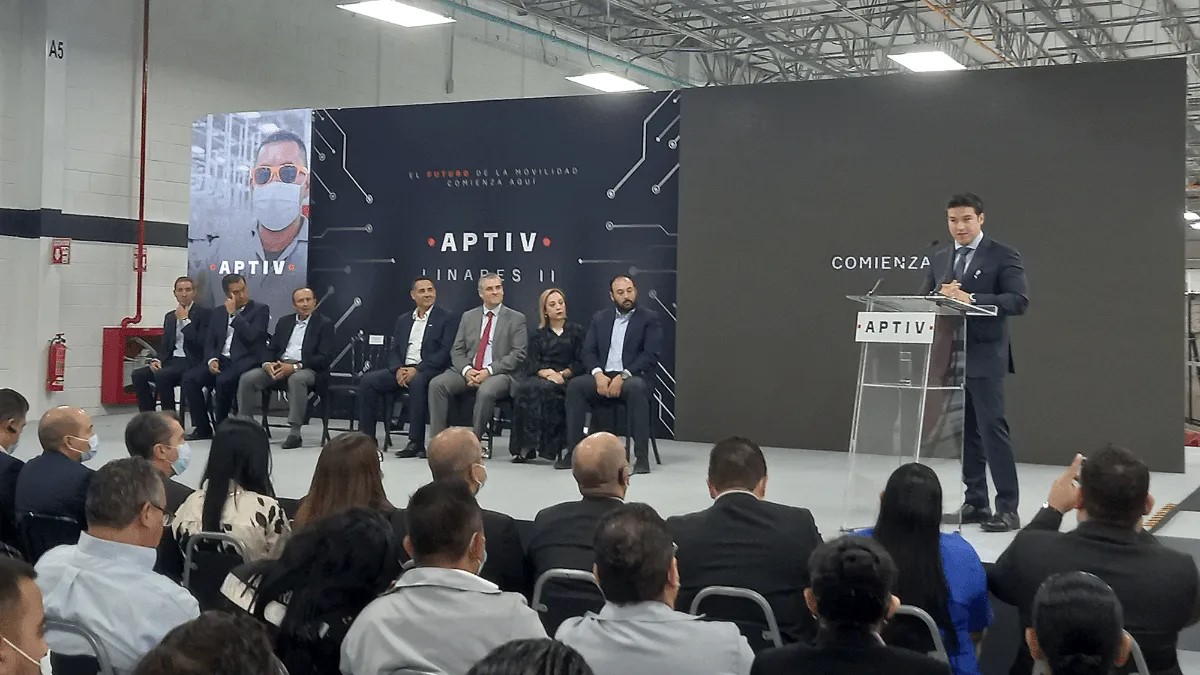 LINARES, NL – Aptiv inaugurated a second plant in the municipality of Linares, Nuevo Leon, where it will manufacture harnesses for electric vehicles, considered part of the nervous system and brain of next-generation automobiles.
Aptiv invested US$14.9 million to improve the industrialization of the plant, which will generate 942 jobs.
Arturo Álvarez, president of Aptiv in Latin America, highlighted that the company is betting on talent and innovation in Nuevo Leon.
"We will be pioneers, the Linares II operation will support the transition to greener mobility, in the context of E-Commerce that has a relevance never seen before," the directive said.
On the other hand, the governor of Nuevo Leon, Samuel Garcia Sepulveda, said that he decided to attend the inauguration of this plant in Linares, because it is important to send the message that there are new poles of economic development in the state.
Meanwhile, the minister of Economy of Nuevo Leon, Ivan Rivas, emphasized the arrival of new sectors related to Industry 4.0.
"Nuevo León is attracting the industry of the future, also called 4.0, and one of these sectors is intelligent and sustainable mobility, which requires greater infrastructure and prepared human capital, which we have," he said.