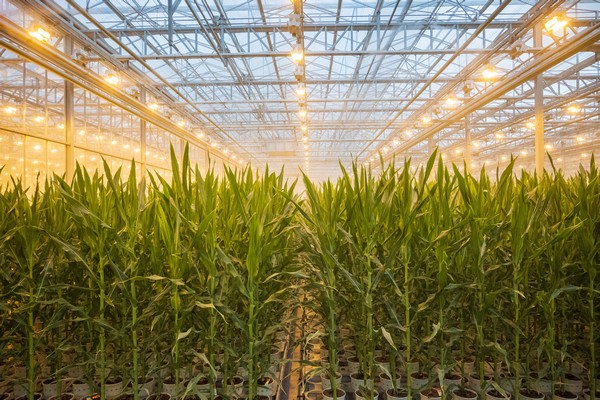 TUCSON – German conglomerate Bayer has unveiled a new greenhouse complex on seven acres north of Tucson that will serve as a development and production site focused solely on corn seeds.
Midwestern states such as Iowa, Illinois and Nebraska lead the nation in corn production, but Arizona's sunlight and temperatures offer ideal greenhouse growing conditions, according to the company. Plants will be grown indoors year-round.
The $100-million facility in Marana will feature robots doing much of the seeding and re-potting work and automated watering systems that will recycle nearly all water.
The greenhouse's employment has grown from 15 people a year ago to roughly 90 today, with plans to increase to about 120 employees by the end of the year.
Source: AZ Central