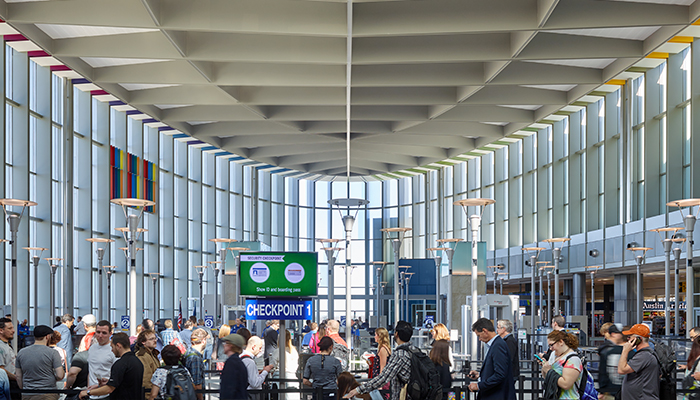 AUSTIN, TX – Austin-Bergstrom International Airport was recognized as one of only four facilities of its kind to achieve carbon neutrality in North America with a Level 3+ Accreditation from Airports Council International.
Gina Fiandaca, deputy city manager of Austin, Texas, noted that having a carbon neutral airport allows for significant progress in the fight against climate change.
"AUS plays a critical role in supporting our citywide goals and efforts to fight climate change, especially as we work to reduce emissions by 2030, with the goal of achieving net zero community-wide greenhouse gas emissions by 2040," she said.
Achieving a Tier 3+ accreditation means that AUS has minimized its emissions and successfully offset residual dispersions by investing in and implementing projects that reduce carbon dioxide.
These efforts include a partnership with Austin Energy to generate 1.8 megawatts of renewable solar energy on the airport campus to power not only AUS, but also 160 local homes through the Community Solar Program.
A partnership with Signature Flight Support is also contemplated to accept the first delivery of sustainable aviation fuel to AUS early this year. In addition, the use of 100% renewable energy at the Barbara Jordan terminal is planned through the GreenChoice program; as well as using renewable natural gas to power the airport's bus fleet and implementing a credit exchange program with Clean Energy to help reduce its emissions.
Separately, LEED Green Building Gold certifications are contemplated for several airport buildings, including the 2019 expansion of the nine gates and administration building; obtaining a 3-star rating from Austin Energy Green Building on the newest airport facility, the Airport Career and Development Center.
Also looking to purchase renewable energy and carbon offsets from sustainable sources to promote The Good Traveler program to AUS passengers; among other projects.
Source: MEXICO-NOW Staff