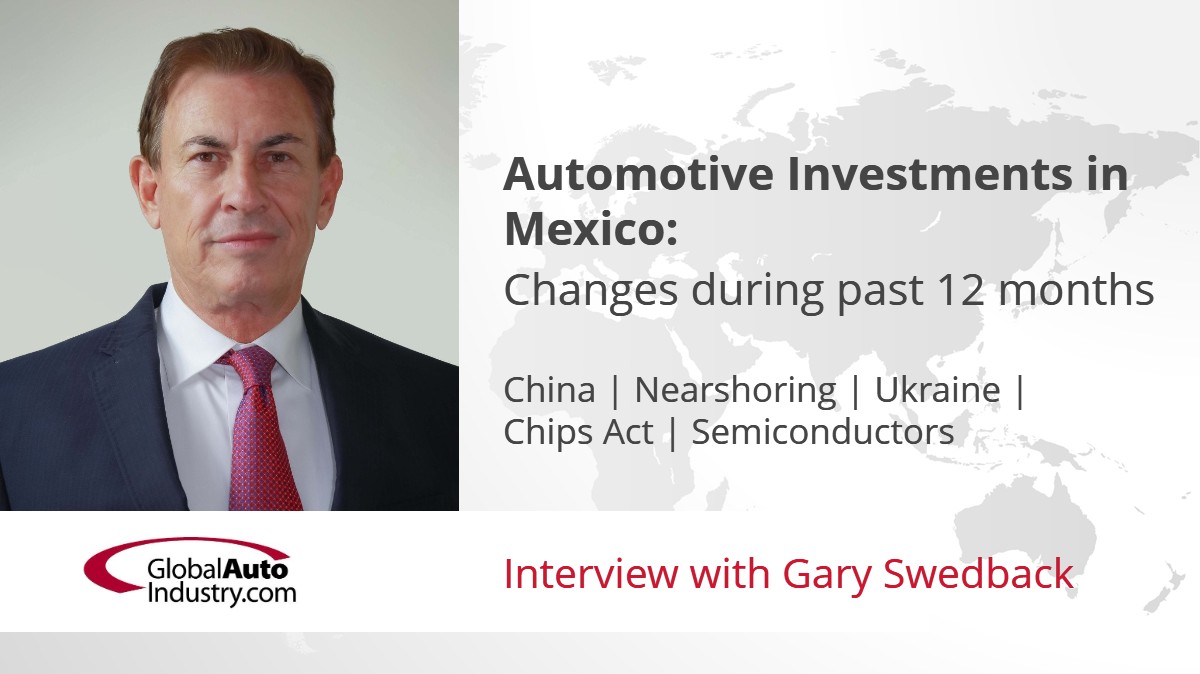 GlobalAutoIndustry.com's latest Audio Interview "Automotive Investments in Mexico: Changes during past 12 months – China, Nearshoring, Ukraine, Chips Act, Semiconductors" features Gary Swedback. Mr. Swedback is CEO of NAI Mexico and NAI PanAmericas, part of the NAI Global network, a leading industrial and commercial real estate firm. NAIMexico operates 25 offices across Mexico and Latin America, and works with many global customers, including those in the auto industry. Gary is a sought-after speaker on Mexico & Latin America industry and business issues.
In the 18-minute Audio Interview, Mr. Swedback discusses these questions:
You specialize in migrating global firms and expanding them in Mexico and Latin America. What changes have you observed in the status of the industrial market for sites and real estate across Mexico during the last 12 months?
What are the locations in Mexico where you see most of the automotive activity, and which companies are moving in?
Right now, new attention is focused on semiconductor manufacturing for automotive in North America. What factors contribute to the activity?
Do you see Political Risk as a limiting factor for automotive activity in Mexico?
North America looks to be in a unique new position in the global automotive market.  Where do you think this will go over the next 3 to 5 years?