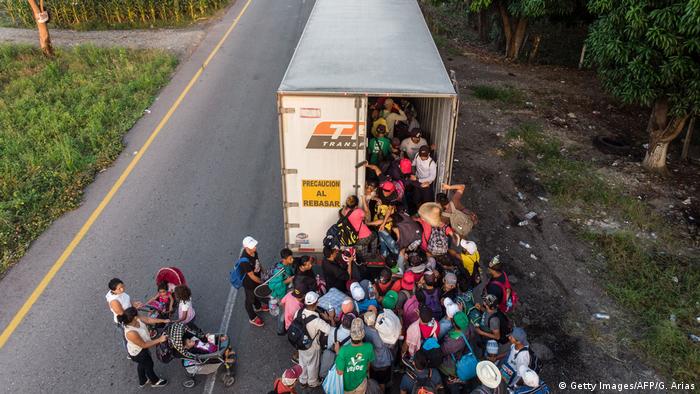 BAJA CALIFORNIA – The state of Baja California reported an increase in the number of migrants rescued so far in 2022, compared to the rates reported in the same period last year, according to the National Migration Institute (INM).
During a supervision and evaluation meeting, headed by INM commissioner Francisco Garduño Yáñez. According to information from the institute, between January and September 2022, 31,907 foreigners were rescued in Baja California; while in the same period of the previous year there were 25,155 migrants.
The meeting held at the Instituto Tecnológico de Tijuana was attended by the head of the Representative Office in Baja California, Manuel Alfonso Marín Salazar, who informed that the people rescued came mainly from Brazil, Colombia, Cuba, Honduras, Peru, Guatemala, El Salvador, Venezuela, Nicaragua and Russia.
It was stated that as part of the actions to guarantee a safe, orderly and regular migration with full respect for human rights, 127 verification requests were made in hotels where 469 foreigners were rescued.
From January to September of this year, 14,154 immigration procedures were received at INM offices located in Tijuana, Rosarito, Mexicali, Ensenada, San Felipe and Tecate.
The INM highlighted that Baja California is one of the main points of entry to the country, registering a migratory flow of 1,436,387 land entries up to August 2022.
From January to September of this year, the state of Baja California received 99,918 Mexican nationals repatriated from the United States; in the same period of the previous year, 87,860 Mexicans returned to the country.
The repatriated nationals were mainly from Chiapas, Oaxaca, Guerrero, Veracruz, Puebla, Michoacán, Jalisco, State of Mexico, Sinaloa and Baja California, who were given support to return to their home state and advice on how to reintegrate into Mexican society.
As part of the Héroes Paisanos 2022 program to inform Mexican nationals about their rights and obligations, 4,258 people were assisted during Easter Week (March 29 to April 29), and 5,483 during the summer (July 25 to August 25).
Meanwhile, members of Beta Groups offered 52,500 orientations, carried out 2,506 tours, delivered 1,236 food rations and rescued 215 people from a situation that put their physical integrity at risk.