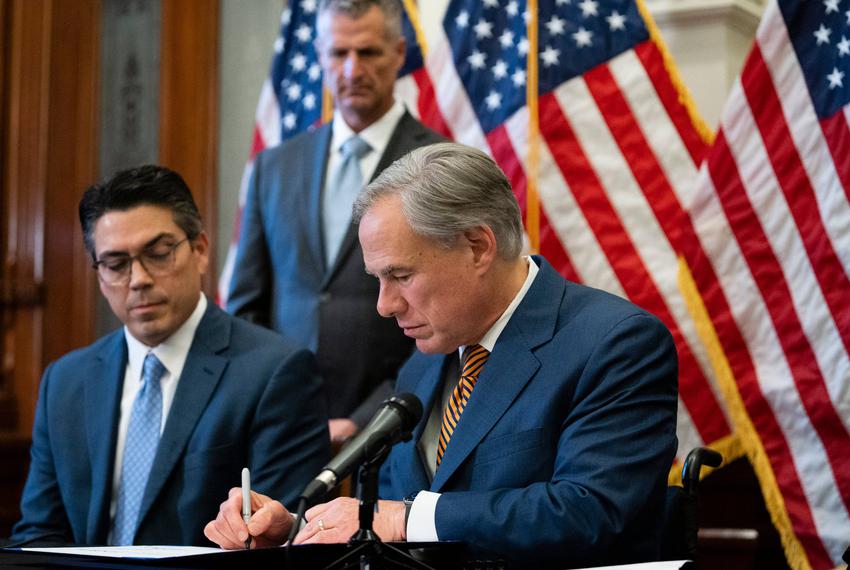 AUSTIN, TX – Gov. Greg Abbott signed HB 5 and SB 507, along with several other broadband-related bills. Each measure establishes new approaches to expanding broadband (high-speed internet) access, adoption, and use across Texas.
"Each piece of legislation tackles the need for better internet access in different ways," said Jennifer Harris, State Program Director, Connected Nation Texas.
House Bill 5 looks at the issue in a coordinated way, establishing a State Broadband Office among other things, and Senate Bill 507 authorizes the Texas Department of Transportation (TxDOT) to create an accommodation process for broadband-only providers that need access to rights-of-way, meaning they can more easily build out to areas without the infrastructure.
Under current law, telecommunications utilities were able to access rights-of-way through TxDOT. However, broadband-only companies are not considered utilities and would have to enter in and pay a lease to build infrastructure in those areas.
SB 507 directs TxDOT to adopt rules to allow broadband-only providers to use state rights-of-way in the same manner that other utilities currently enjoy.
"The hope is that by lifting that burden it will encourage more investment from ISPs, especially in rural, hard-to-reach areas of Texas," said Harris.
Currently, it's estimated that 877,000 Texans do not have broadband access at home; over 88% of those disconnected Texans live in rural areas, and at least 316,000 households do not have the minimum connectivity needed to attend remote classes, visit a doctor online, or work from home.
HB 5 is focused on this bigger picture. It directs officials to establish a State Broadband Plan and a State Broadband Office, which will be overseen by the Comptroller of Public Accounts office and a Board of Advisors. It also requires the development of an Infrastructure Funding Program and a State Broadband Map.
"Having a coordinated broadband plan is a critical step toward closing the Digital Divide for every Texan," said Harris. "Texas' broadband plan should include multi-sector stakeholder engagement, goals and metrics, and a way to measure progress. A thorough planning process will help the state identify barriers to both broadband deployment and adoption, with the plan itself serving as a reflection of this process."
Source: Connected Nation Texas