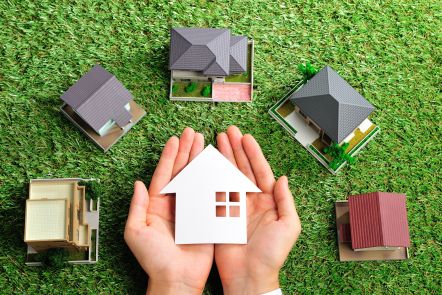 SANTA FE, NM – To address housing and community development needs, the City of Santa Fe received an annual grant from the U.S. Department of Housing and Urban Development (HUD), and the public has been invited to propose projects for funding.
The Community Development Block Grant (CDBG) funds are used to address the housing needs of low and moderate income Santa Fe residents.
As a condition of funding, the City must submit the 2022-2023 Annual Action Plan to HUD that outlines how CDBG funds, as well as other local and state grants, will be used in the community for the program ending June 30, 2023.
Projects proposed to receive CDBG funds in 2022-23 include Housing Repair, including emergency housing (Santa Fe Habitat for Humanity); Public Infrastructure Improvements (Santa Fe Civic Housing Authority); Public Services (Santa Fe Public Schools Adelante Program, Interfaith Community Shelter, Youth Shelters and Family Services, and New Mexico Coalition to End Homelessness); and the conversion of the Lamplighter Inn into affordable housing units (Bella Luz, LLLP).
The 2022-2023 Annual Action Plan is available for public review from April 11, 2022 through May 11, 2022, on the City of Santa Fe website; in addition, citizens are also invited to fill out a brief online survey to comment on housing needs and the proposed use of federal funds.
The public will also have the opportunity to comment on the Plan during a public hearing scheduled for May 11, 2022. The meeting will be held at the City Hall facility.
Source: MEXICONOW Staff