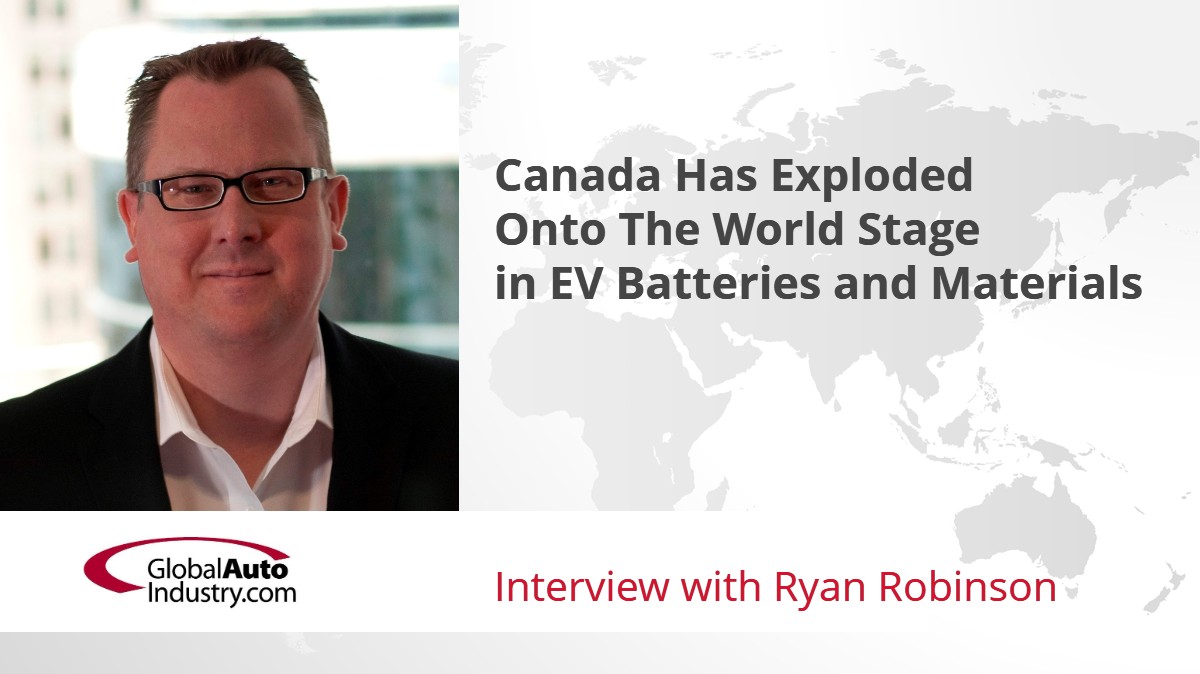 GlobalAutoIndustry.com's latest Audio Interview " Canada Has Exploded Onto The World Stage in EV Batteries and Materials" features Ryan Robinson. Mr. Robinson is the research leader supporting the global Automotive sector for Deloitte's Consumer Industry Center at Deloitte. For the past two decades, Ryan has supported companies throughout the automotive value chain, from manufacturers and parts suppliers to private equity firms and after-market service providers. He has been a frequent speaker at industry conferences and has been quoted as a subject-matter expert in major media outlets around the world.
In the 13-minute Audio Interview, Mr. Robinson discusses these questions:
What are some of the reasons or motivations that make Canada, in particular, a viable region for automakers and suppliers to establish manufacturing footprints? Further, what are some of the key considerations around raw materials, labor workforce and R&D capacities?
Because batteries are a critical component of EVs and, oftentimes, the most expensive, how will this impact the overall sector and supply chain, given that production has been primarily Asia-focused?
As many OEMs and suppliers in the sector work towards net-zero or carbon-neutrality, what kind of position do they gain by having a presence or investing in Canada?
With a greater strategic focus on near-shoring supply chains, how will continued investment and development in North America impact end consumers and improve adoption rates?
What do these investments mean in terms of the long-term trajectory of the Canadian auto sector?