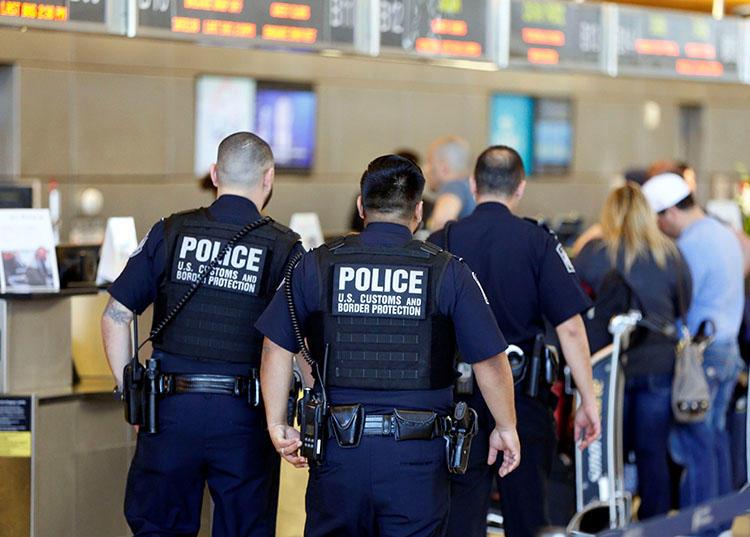 MEXICO – Recently, Customs and Border Protection (CBP) hosted a four-day virtual trade week. During the event, the agency highlighted the importance of the U.S., Mexico, Canada Agreement (USMCA) and the challenges this trade deal represents.
"CBP is working extremely hard to ensure that our partners in the trade community have the information and resources they need to comply with the new USMCA," said CBP Acting Commissioner Mark A. Morgan. "Earlier this year, CBP established the USMCA Center to create a 'one-stop shop' for all of your questions about the agreement."
To date, the center has hosted more than 50 free webinars to provide timely and up-todate information to more than 4,200 customs brokers, trade attorneys, freight forwarders, and producers, official data shows.
He added that the USMCA Center also had created a web site that included a "chatbot" to quickly answer questions about the trade agreement.
"This is a momentous, trilateral trade pact, and it's critical that we all stay on the same page," Morgan stressed.
Also, a panel discussion was held on the USMCA agreement, which entered into force on July 1, 2020, replacing the North American Free Trade Agreement (NAFTA). The discussion ranged from the implementation and enforcement of the agreement to USMCA's compliance requirements to insights on what the agreement means for the North American economy.
"I want to stress how important USMCA or T-MEC, as we call it in Mexico, is for the economic recovery of Mexico and North America as a region," said panelist Jorge Arturo Alvarez Tovar, the minister representative of Mexico's Ministry of Finance for Tax and Customs Affairs in the U.S. "That is exactly the message that our president came to convey here in Washington, D.C., a couple of months ago when he met with President Trump. In fact, a week ago, during the President of Mexico's second address to the people, he said that USMCA or T-MEC can be the driver for productive activities for attracting investments for job creation and ultimately for more welfare. With that in mind, you can be sure that we, as customs authorities, are fully engaged and committed to a successful implementation of the agreement."
Panelist Patrick J. Ottensmeyer, the president and CEO of the Kansas City Southern Railway Company, one of North America's largest railroads, offered a business perspective.
"The most important benefit of USMCA is its existence. The fact that we have this agreement and that it was approved with overwhelming bipartisan majorities in all three countries," said Ottensmeyer. "We, as the business community, need to make sure that, unlike NAFTA, this agreement doesn't get stale, that it doesn't sit on a shelf for 25 years."
Ottensmeyer suggested that a high-level economic dialogue be reestablished between the cabinet level of the administrations in all three countries and the private sector. "We want to make sure that we don't allow this agreement to lose its relevance as the business world changes and things happen that none of us today will be able to predict," he said.
In terms of moving forward, panelist Doug Band, the director general of trade and anti-dumping for the Canada Border Services Agency, shared his thoughts.
"As with the pandemic, we are all in this together, so let's roll up our sleeves and do the hard work of implementation," said Band. "Implementation is never easy, but it's where the gains really get leveraged and maximized. And that's something we can only do together as customs agencies and industry."
Source: BORDER-NOW October 2020 Edition