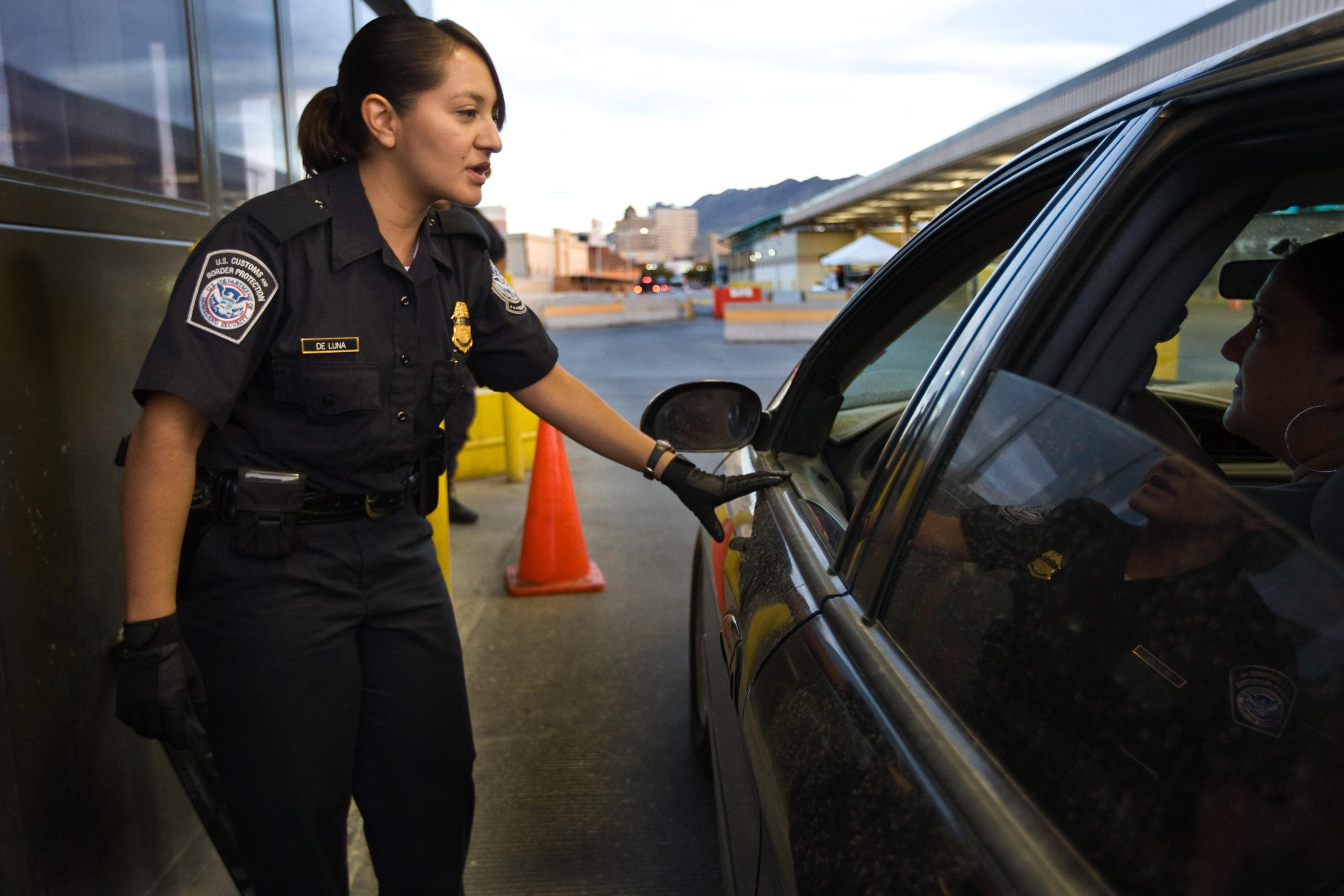 EL PASO – U.S. Customs and Border Protection (CBP) will begin construction of Low Energy Portals (LEP) scanning systems at El Paso's Bridge of the Americas international crossing beginning March 8. 
The systems will be placed in the passenger vehicle queues south of the primary inspection checkpoints and will scan incoming vehicle traffic.
"The LEP system will scan incoming traffic and CBP will use the images generated to identify potential threats in a timely and efficient manner," said CBP El Paso port director Ray Provencio.
According to Provencio, the systems will complement existing non-intrusive inspection technology and enhance border security. He noted that the new system will not impede current traffic flows or wait times.
Initial construction will begin on the west side of the bridge and move eastward during installation. Construction is not expected to impede northbound traffic. CBP reported that port traffic will be routed around the construction zones, but access to the 14 inspection booths will be maintained.
In addition, contractors plan to work overnight to further reduce any impact on vehicle traffic. The goal is to have construction completed by the end of April and begin implementation in early summer.
Once the new technology is in place, all arriving vehicles will pass through the LEP systems after crossing the international boundary and before arriving at the main inspection booth. CBP personnel will review the images generated by the system and perform further evaluation if anomalies or problems are noted.
In 2020, Congress appropriated $59 million for CBP to acquire and install these non-intrusive inspection systems.
CBP uses Non-Intrusive Inspection (NII) equipment to assist in the detection of illicit narcotics. The NII systems program supports the detection and prevention of contraband, including weapons, weapons of mass effect or destruction, drugs, money, and other illegal goods from entering or going beyond the United States, while supporting a minimal impact on the flow of legitimate commerce.
This technology includes, but is not limited to: X-ray of vehicles, carry-on and baggage items, presumptive identification devices for chemicals, and hydrometers.
In addition to the LEP system at the Bridge of the Americas, CBP will also place the systems at the Ysleta, Santa Teresa, Fort Hancock, Tornillo and Presidio crossings in the coming months. CBP is also adding Multi-Energy Portal (MEP) cargo scanning systems in the cargo environment.
The first MEP system in the El Paso area is currently under construction at the Santa Teresa port of entry. MEP systems are also scheduled for cargo facilities at the Bridge of the Americas, Presidio and Columbus ports. New high-energy rail scanning systems are planned for the two international rail crossings in southern El Paso adjacent to the Paso Del Norte crossing.