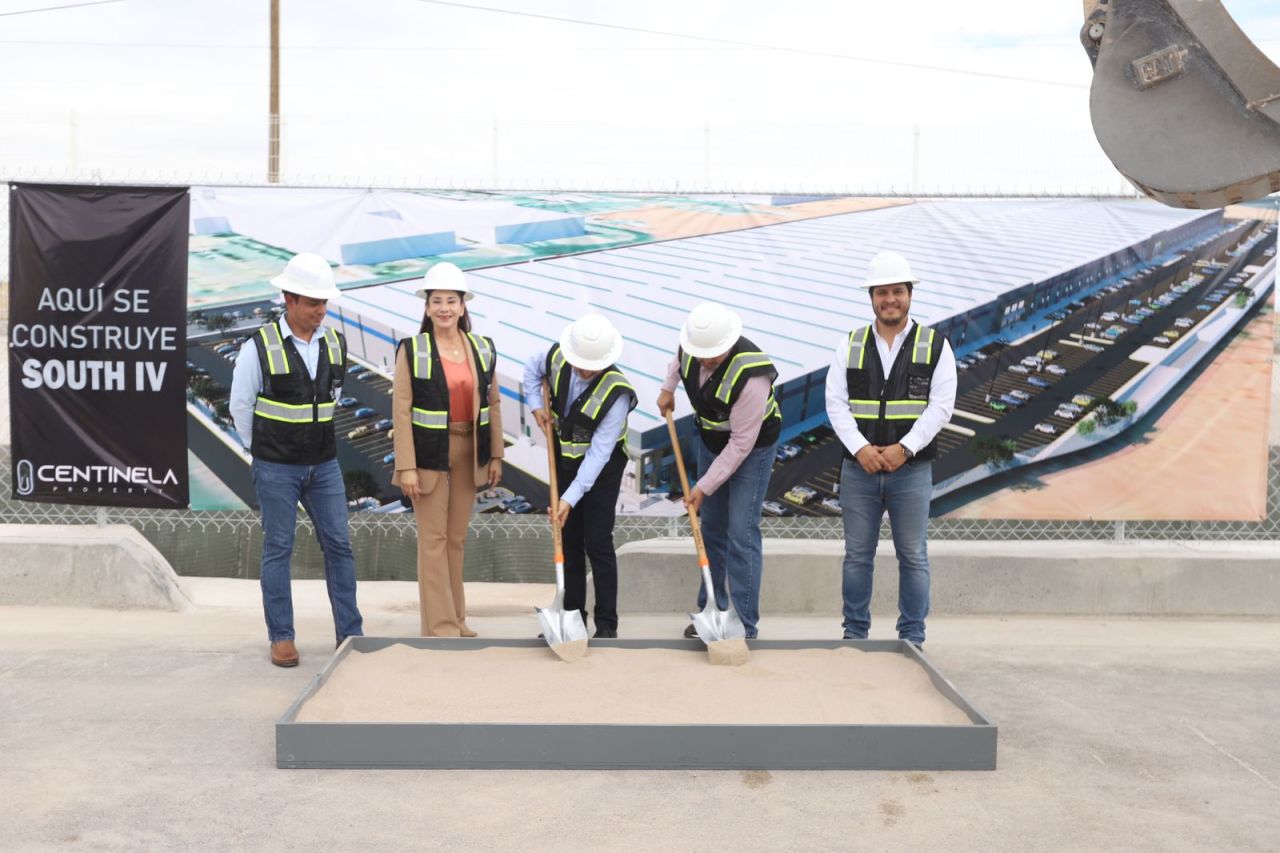 CIUDAD JUAREZ, CHIH – As part of its expansion project, the real estate group Centinela Property of Grupo IGS held the groundbreaking ceremony for the Independencia South IV complex, located in Ciudad Juarez, Chihuahua.
During the ceremony, the mayor of Juarez, Cruz Perez Cuellar thanked the company for trusting in the city, noting that the construction of the industrial complex was a sign of the growth the border is going through.
"This city has the best labor force in the world, that is why the Municipal Government will continue to contribute as much as possible so that this type of construction continues to be carried out," said Pérez Cuéllar.
In his speech, the mayor recognized the importance of the industry in the city, pointing out that it is the maquiladora, which represents almost 340 thousand direct formal jobs, in addition to the indirect ones.
The operations director of Grupo IGS, Misael Pecina Martinez, emphasized that the construction of industrial buildings is of great relevance for Ciudad Juarez, for which he thanked the authorities for their support.
He commented that the building will be able to receive any type of manufacturing and is ready to be occupied and generate jobs for the benefit of Juarez. Recently, the real estate group inaugurated the Independencia South III complex, with an area of 323,849 square feet of available space.
The groundbreaking ceremony was attended by Luis Raúl and Moisés Enríquez, directors of the company in charge of the labor; Claudia Morales Medina, general director of Urban Development; Sergio Colín, president of INDEX Juárez; Martín Flores, director of INDEX Juárez; Angélica Hernández, representative of Chihuahua Global; and Sergio Nevárez, head of JMAS.