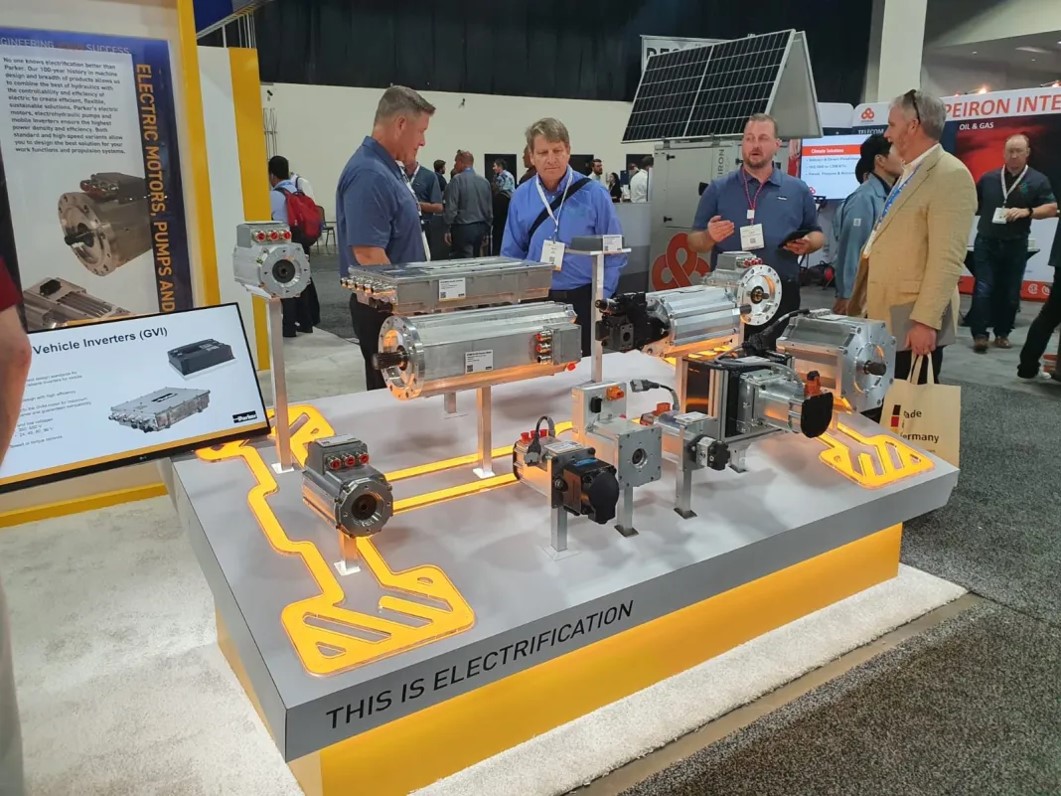 NOVI, MICH – The state of Chihuahua recently participated in The Battery Show North America event held in the city of Novi, Michigan, with the objective of positioning the northern region of Mexico as a pioneer in the generation of manufacturing ecosystems towards electromobility and thus attracting strategic companies to establish themselves in the state.
The Battery Show is the most important event in the automotive sector, bringing together engineers, business leaders, top companies and innovative thinkers to discover groundbreaking products and create powerful solutions for the future.
In this edition, 75 industry suppliers were present, in addition to an attendance of 10,000 people during the 3-day event.
The delegation of the Government of Chihuahua was headed by the Undersecretary of Mining, Industry and Energy, Fernando Alba Quiñonez, who participated in meetings with general directors of car assembly companies, CEO's of companies in the battery sector, as well as industries that are already established in the state and have already made a transition to this area and new technologies.
"It is very important for the state the electromobility sector and the automotive sector in general, since 43 percent of the manufacturing jobs we have in Chihuahua are related to the automotive sector," stated the undersecretary of Mining.
"For us as a state, it is extremely important to understand new technologies, establish relationships with new players and continue to promote and develop the attraction of companies that are participating in this sector," he added.
According to the Government of Chihuahua, it seeks to position the Mexican state as a leader in innovation, sustainable solutions for the manufacture of engines, and above all, in the field of batteries and power generators.
"I believe that Chihuahua is at the forefront in this process. We are working hand in hand with the University of Michigan to establish the roadmap we need as a state to be able to walk in this new stage of the automotive sector, which will be predominantly electric in the coming years," said Alvarez Quiñonez.