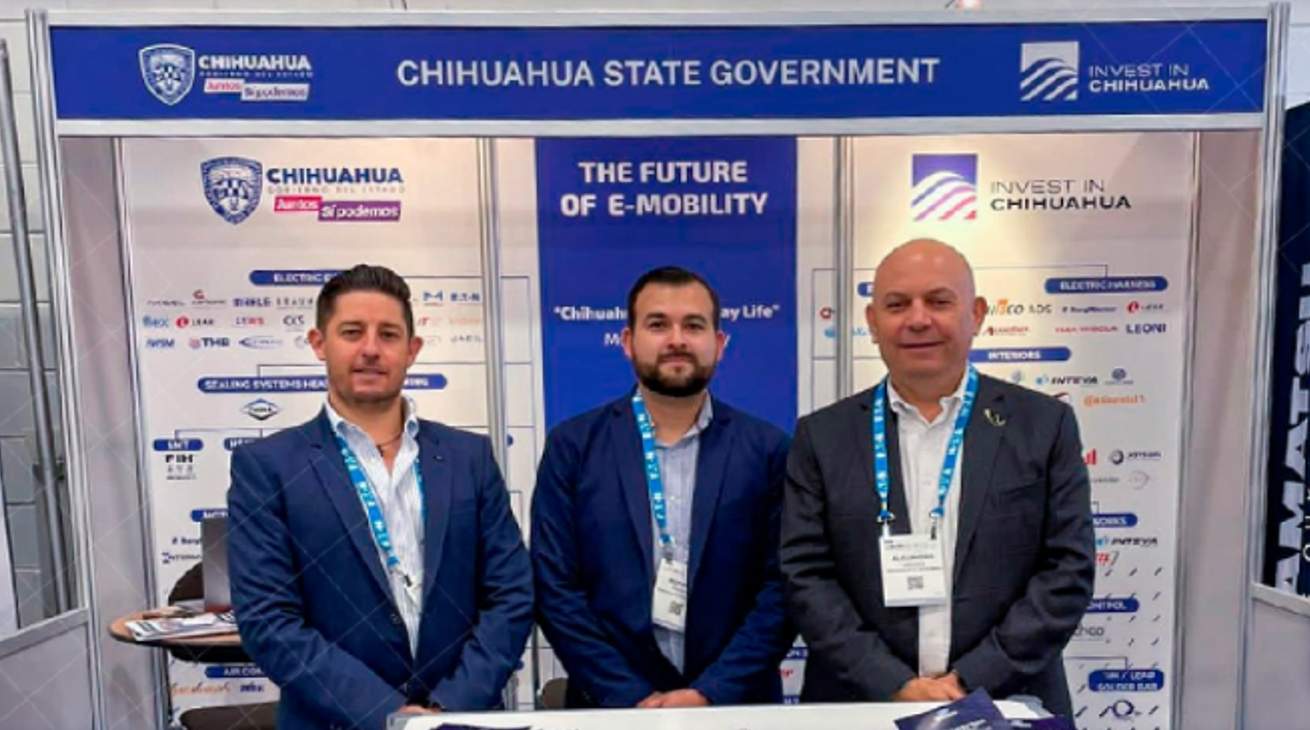 DETROIT, MI – Authorities from Chihuahua attended The Battery Show 2023, the largest exhibition of advanced battery technology, new electric vehicles (EV) and next-generation energy storage systems in America.
The objective of their visit was to promote the competitive advantages of the state and attract foreign investment. This convention, which is held in Detroit, Michigan, is considered one of the most important globally, focused on electromobility.
The Ministry of Innovation and Economic Development (SIDE), the Promoter for the Economic Development of Chihuahua (Prodech) and the Automotive Cluster of Chihuahua were in charge of highlighting the strengths of the state and consolidating business opportunities that will generate new jobs and strengthen local supply in the sector.
According to a press release, 13 prospective investors from Asia, Europe and the United States were interested in the event, a sign of the state's position as a leader in Mexico in the transition to electromobility.
The Battery Show 2023 featured a series of conferences with more than 200 speakers specialized in electromobility issues, and the State Government's Undersecretary of Industry, Mining and Energy, Fernando Alba, participated in the panel "Success stories in Chihuahua", organized by Chihuahua Global.
Likewise, around 15,000 international leaders from the automotive and advanced manufacturing industries, academics and specialists in research and development participated in the event, with the purpose of analyzing and devising proposals for the future of electric cars and electromobility.