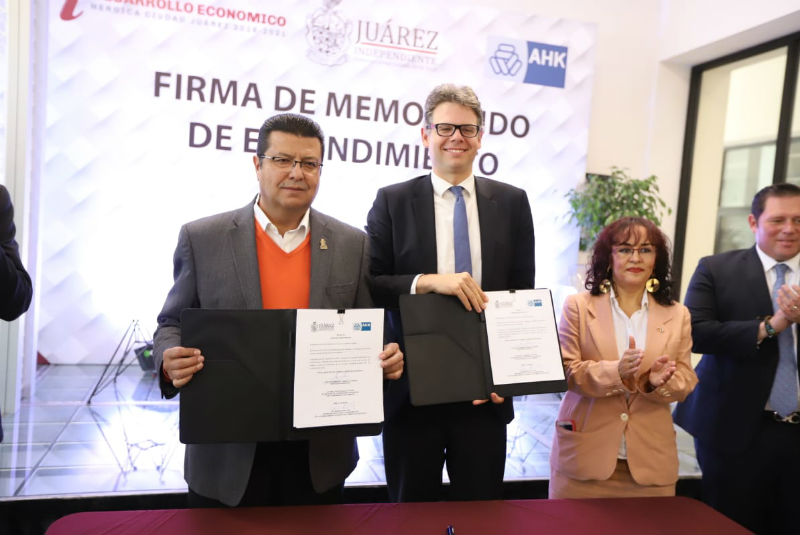 CIUDAD JUAREZ – With the objective of strengthening bilateral relations and developing a relationship of mutual cooperation in Ciudad Juárez, Mayor Armando Cabada Alvídrez signed a Memorandum of Understanding with the Mexican-German Chamber of Commerce and Industry (CAMEXA).
This Memorandum of Understanding outlines a joint work on issues of energy, efficiency, sustainability, education, mobility, and research in science and technology between both parties, for the benefit of society.
Cabada said that this document marks an important future for Ciudad Juárez, because through it joint actions for training, learning networks, research, demand management, energy efficiency, and natural resource planning are brought into relevance.
He pointed out that the conditions to start this alliance were the attractiveness for investment that Ciudad Juárez symbolizes, thanks to its geographical location and the vision of competitiveness in service culture, as well as quality.
Source: 24 Horas