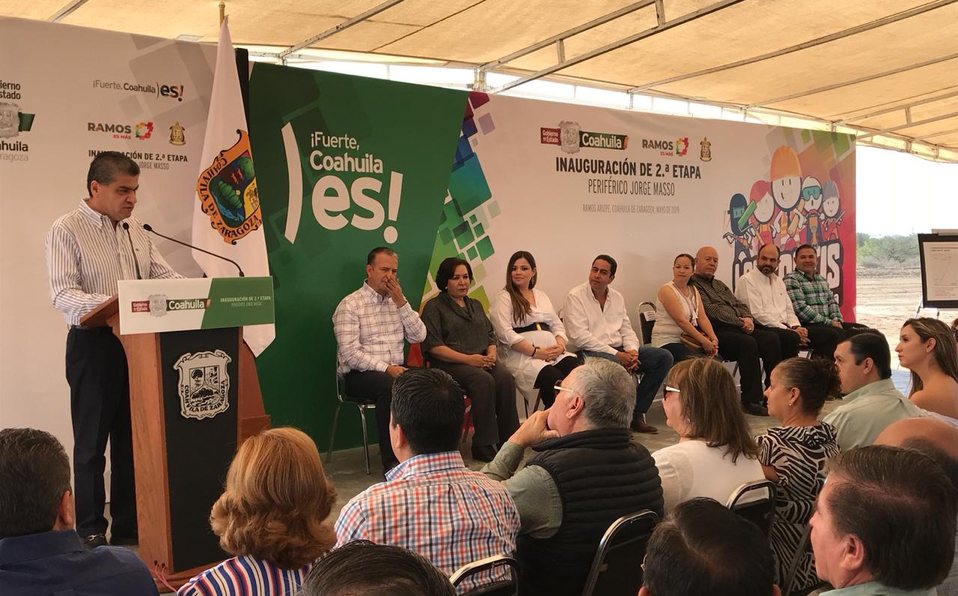 COAHUILA – The governor of Coahuila, Miguel Angel Riquelme Solis, led the inauguration of the second stage of the peripheral "Jorge Masso" in the city of Ramos Arizpe, construction in which US$1.5 million were invested; in addition he mentioned that there are 56 new investments coming to Coahuila.
He stressed that the state continues moving forward and that the good conditions that the entity has will allow the arrival of 56 new investments to Saltillo, Ramos Arizpe and Arteaga.
Riquelme Solis estimated that these municipalities absorb 60% of the investments that come to the entity, however the state government seeks to balance the arrival of companies in all regions.
He stressed as well that of the new installation program of video surveillance cameras, more than 400 will be installed in the Southeast Region and of this figure an important percentage will be placed in Ramos Arizpe.
Source: Milenio