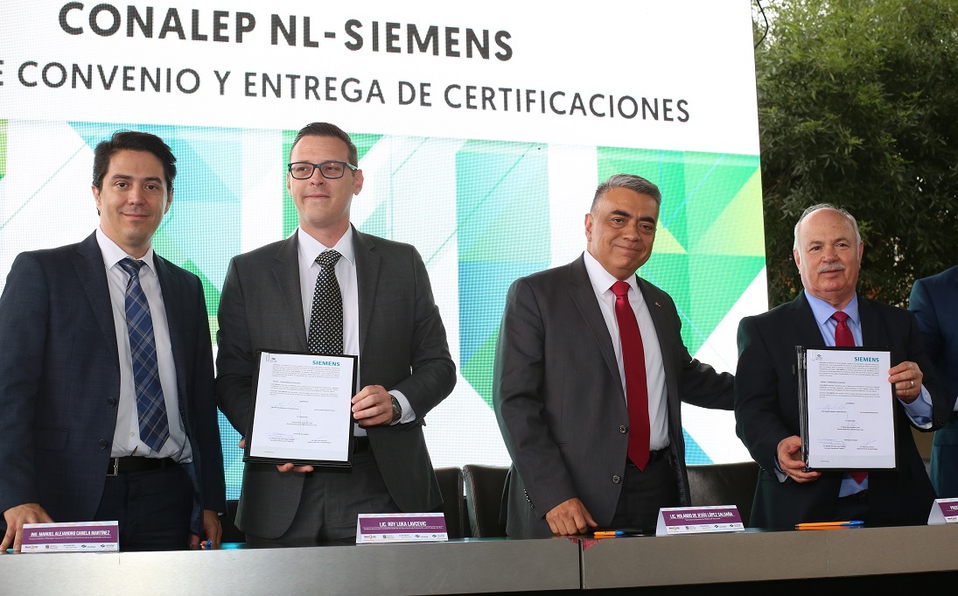 NUEVO LEON – Approximately 20,000 Conalep students will benefit from state-of-the-art training by the German company Siemens for key sectors of industry and services in Nuevo Leon.
Conalep Nuevo Leon and the German firm signed a collaboration agreement for instruction and training in order to promote the development of the State, with the new technologies of Industry 4.0.
Roel Guajardo Cantú, director of the school, and the vice president and general manager in Mexico and Latin America of Siemens Software, Manuel Alejandro Canela Martínez, signed the agreement.
"We have managed to consolidate a strategic alliance with Siemens, one of the leading technology business groups in the world, with presence in more than 190 countries," stated Guajardo Cantú.
Luka Lavcevic, undersecretary of Competitiveness of the Ministry of Economy and Labor, stressed the importance of acquiring models that contribute to the development of skills, abilities and talents that facilitate people's adaptation to job changes.
Source: Milenio