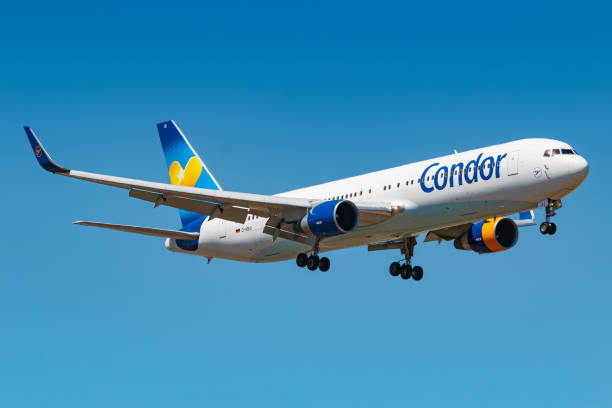 PHOENIX, AZ – After two years of inactivity due to the Covid-19 pandemic, Condor Airlines will resume its Phoenix-Frankfurt nonstop flights beginning May 21, 2022.
The Phoenix City Council released that the service will operate two days a week from May through September of this year.
"Condor's return to Phoenix continues an important return to travel and we look forward to welcoming more international visitors. Direct, nonstop flights to Frankfurt offer our community more access and easy connections to Europe. This flight adds a vital boost to our economy, as international travel to the city brings in approximately $3 billion each year," said Mayor Kate Gallego.
Condor began nonstop service from Phoenix in May 2018, and saw strong demand during that year and 2019, prior to the onset of the pandemic.
The airline will operate the flight with a Boeing 767-300ERa, the aircraft has more than 250 seats. All passengers will receive complimentary checked baggage, beverages, meals and in-flight entertainment at each seat.
In addition, at least 18 Business Class seats feature comfortable reclining seats, a 15″ in-seat personal entertainment system, power and USB ports, gourmet meals with complimentary beer, wine and cocktails.
Flights will operate on Thursdays and Saturdays. Departure from Frankfurt will be at 15:30, while arrivals in Phoenix will be at 18:35.
Meanwhile, departure from Phoenix will be at 20:45 and arrivals in Frankfurt will be at 16:50 the following day. The flights will offer both leisure and business travelers a convenient option for getting to and from Europe.
The return of service to Frankfurt follows the return of British Airways' nonstop flights to London Heathrow, while American Airlines will resume its nonstop flight to London in April.
Source: MEXICONOW Staff