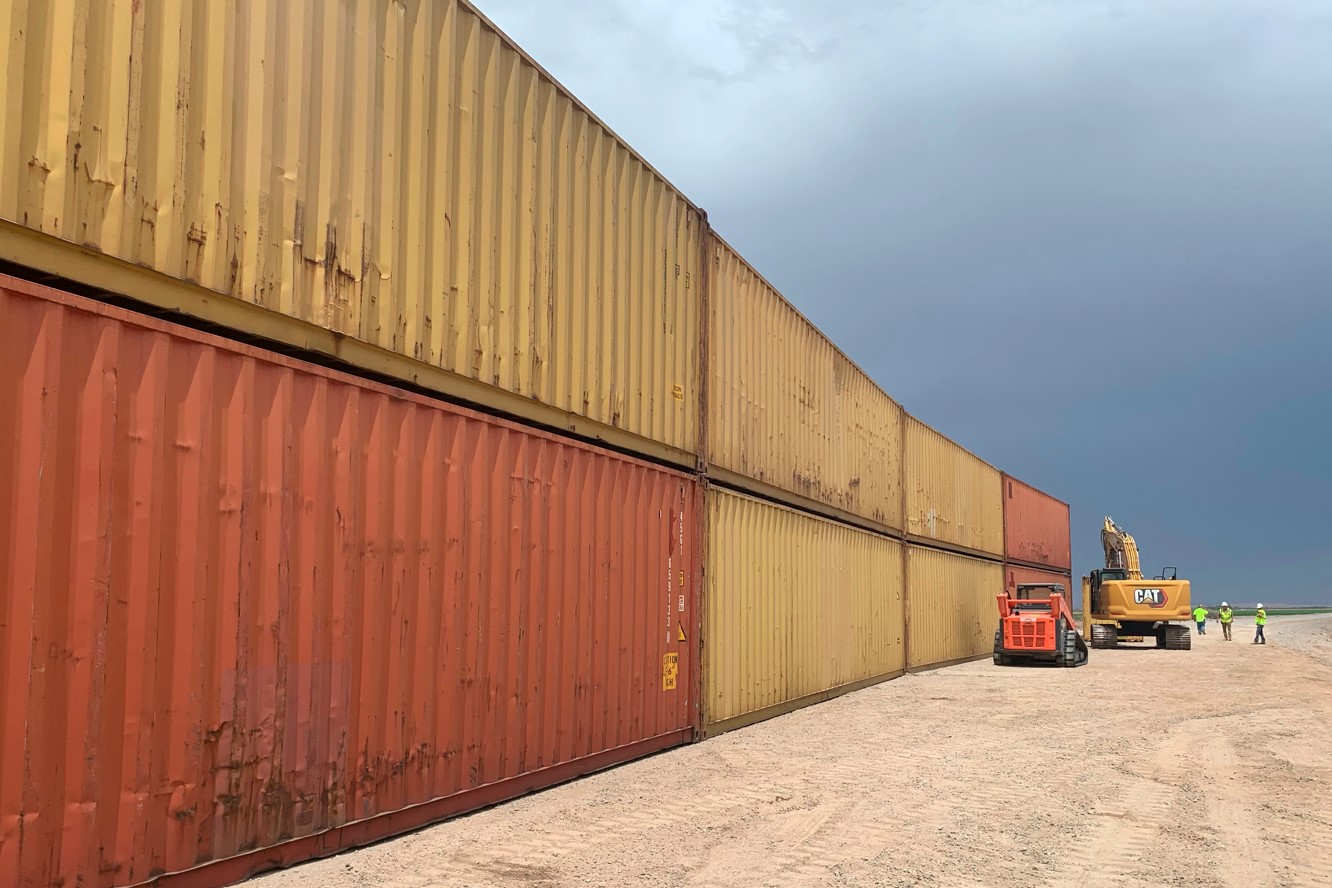 ARIZONA – Arizona Gov. Doug Ducey celebrated the installation of shipping containers on the southern border with Mexico, saying such structures have helped bring additional security to Yuma and other communities.
"The last time I stood along the border here in Yuma, multiple migrants crossed the border into Arizona illegally – right in front of us. Now, 130 shipping containers fill the gaps in the border wall that were once open for dangerous cartel activity and illegal entry into our nation," " the governor said.
Ducey, accompanied by state and local officials, inspected some of the 3,820 feet of border barrier constructed last month, and spoke with local law enforcement and community leaders about the strategy to curb illegal crossings.
"It's not a permanent solution. No one said it was. But these containers have helped make it more difficult for illegal entry into our state," the governor said. "Migrant traffic is funneled to a few select points, allowing the Border Patrol to focus its limited resources."
Yuma County Sheriff Leon Wilmot agreed that the shipping containers have helped keep the region safe.
"The border barrier helps put an end to the revolving door for cartels that the southern border has been. Law enforcement in the Yuma area has been hard hit and has had to deal with an increase in trespassing calls, criminal mischief cases, 911 calls for desert rescues and 50 death investigations this year," Wilmot said.
The fast-track Yuma Border Barrier Mission was launched when Governor Ducey issued an Executive Order calling on the Arizona Department of Emergency and Military Affairs to immediately backfill holes in the border fence. The project was funded through the state's monumental border security legislation forged in collaboration with legislative leaders this year.
According to Arizona government information, the Yuma sector saw a 1,200 percent increase in encounters in FY 2021 compared to the previous year.