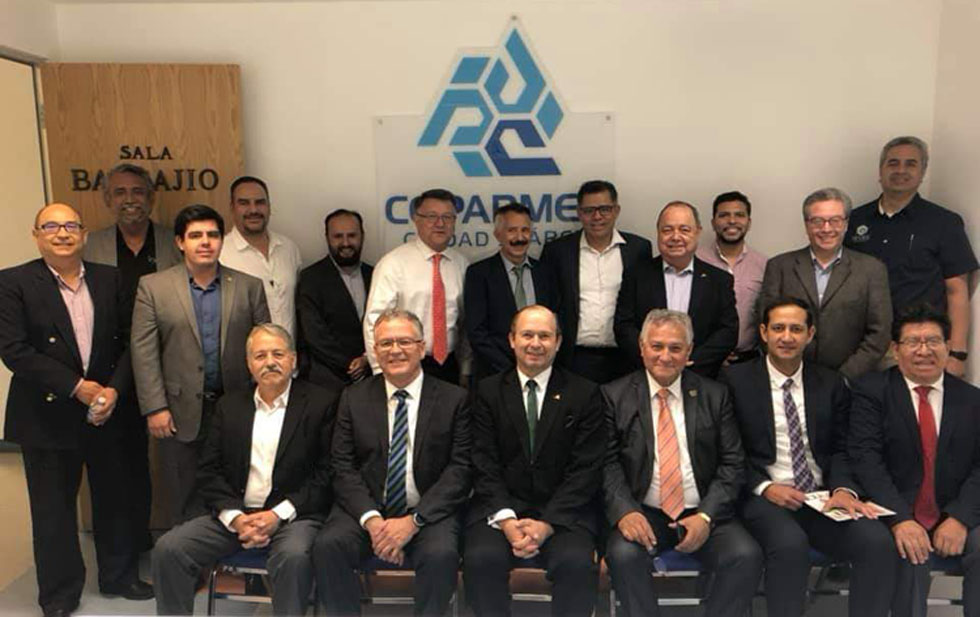 CIUDAD JUAREZ – Representatives of economy and innovation of the states of Jalisco and Coahuila held a meeting with members of the Employers' Confederation of the Mexican Republic (Coparmex) Juárez, with the intention of looking for new business schemes that would allow all these regions to have a greater bond.
Eduardo Ramos Móran, president of Coparmex Juárez, commented that Jalisco and Coahuila have much to offer this border in terms of new models and business schemes in areas such as agriculture, industry, mining, among others.
He said that in the coming weeks, a second meeting will be held with these states; this with the objective of forming work tables that will allow to know the commercial and industrial experiences of each region, which would help form a better business relationship, and opportunities for development.
Ramos Morán explained that it seeks to learn models of success for both, the industry as well as for the academic linkage that could be implemented in Ciudad Juárez.
"We talk about three concepts: competence, collaboration and combination. It is not always necessary to compete with each other, but to share each other's strengths to boost the regional economy," said the leader of Coparmex Juárez.
Source: Diario.mx