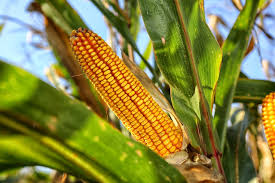 MEXICO – Industria de Derivados Alimenticios y Químicos del Maíz (IDAQUIM), a group that represents starch/fructose producers, consumed during the 2017/2018 season approximately 2.83 million tons of yellow corn, of which between 80% and 90% corresponded to imports.
Meanwhile, it is estimated that for the 2018/2019 cycle the industry of High Fructose Corn Syrup (HFCS) and starch will consume 2.9 million tons of yellow corn.
Currently, the Government of Mexico continues to encourage term purchases between Mexican farmers and buyers of yellow corn in an attempt to increase domestic production of yellow corn. The main producers of yellow corn are the states of Chihuahua and Jalisco.
According to data from Secretaría de Agricultura, national production of yellow corn for 2017/2018 was about 3.1 million tons, while consumption of said grain for livestock was about 14.9 million tons and the corresponding for HFCS and starch industry reached 2.8 million tons.
Therefore, imports of yellow corn were about 15.2 million tons. Currently the United States is the main supplier of yellow corn to Mexico.
Source: Opportimes