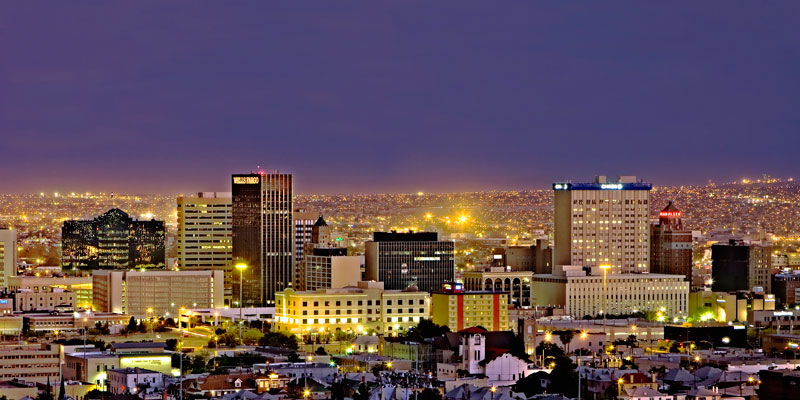 EL PASO, TX – The El Paso City Council adopted the Fiscal Year (FY) 2023 budget with a tax rate decrease of 4.49 cents, which is intended to represent a savings of $19.3 million to taxpayers, while maintaining the goal of prioritizing community needs.
According to the City Council, the budget will reduce the tax rate to 86.24 cents, per $100.
In addition, the Council approved the Firefighters' Collective Bargaining Agreement (CBA), which was also calculated into the adopted budget. The CBA includes a 3% annual salary increase for the fire department for the next four years, as well as a 5% annual step increase (except at the top step); improved benefit services; increased vacation pay; and incentive pay for specialized training.
This year's El Paso budget will also support a net increase of 60 police and fire officers to prepare for new stations and the purchase of new police cars and fire equipment; a $10 million allocation for street resurfacing projects, plus another $2.3 million for traffic safety and the neighborhood traffic mitigation program.
Also contemplated is the cost of operating the Children's Museum, the Mexican American Cultural Center, the penguin exhibit at the zoo, Joey Barraza and the Regional Wine Park, scheduled to open next year.
Also envisioned is an aggressive plan to invest in the city's workforce, increasing the city's minimum wage by 9 percent next year (on top of the 7.2 percent minimum wage increase made in May 2022); as well as an increase in fixed and contract costs due to the effects of inflation, including information technology, janitorial, security, November elections, appraisal services and utilities.
The city's budget also responds to community priorities identified through multiple outreach opportunities, including the Chime In survey process, City Council requests, among others.
The City's focus for this year's budget includes providing financial relief to taxpayers through strategic economic recovery; continuing commitment to completion of bond projects (capital and operating costs) and delivery of exceptional services; aggressively investing in the workforce through compensation, benefits and incentives; and adding cost growth in contractual obligations and fixed costs due to the current economic environment.