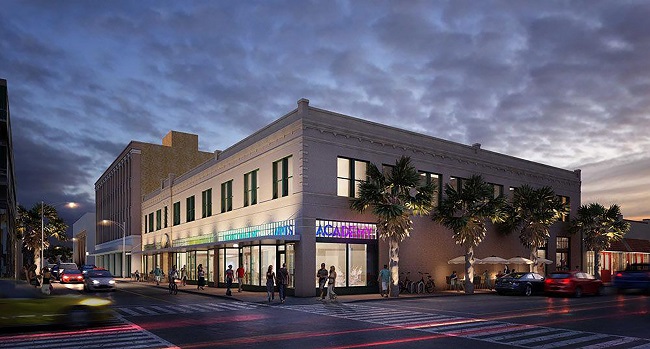 BROWNSVILLE, TX – The City of Brownsville, in partnership with Flowbird Group, has installed 65 new solar-powered smart pay stations downtown, replacing outdated coin-operated parking meters.
The new devices, in addition to coins and tickets, offer more options such as contactless payment, mobile app and Extend-by-Text functionality. This advancement is being implemented as part of the Downtown Revitalization Project.
"We are excited about the installation of these stations as the next step toward a more modernized Downtown. We have seen the addition of new restaurants, businesses and new infrastructure in our historic downtown. The revenue generated from the parking stations will be reinvested back into Downtown for improved maintenance, security and events," stated Helen Ramirez, City Manager.
The new parking system utilizes pay-for-parking kiosks, which accept various forms of payment, accepting currency such as coins, bills, debit or credit cards, or contactless/NFC payments such as Apple Pay, Google Pay or Samsung Pay. To use the machines, users simply enter their license plate number and the expected length of their stay. Once a payment method has been used, individuals can opt to get their receipt via text message and continue with their stay. Instructions are provided in both English and Spanish.
Another optional payment method is "Enlarge by SMS". This means that users will receive notifications when their parking time is about to expire, giving them the option to add more time remotely without having to visit any pay stations.
For those who wish to pay directly at the station, the user can visit any pay station and add more time, which is more convenient for those visiting the city center.
Another form of payment, available through mobile devices, is through the use of the Flowbird mobile payment app. This app allows users to pay for parking directly without having to visit pay stations. The platform will also feature a map-based user interface that will guide the person to their preferred parking space.