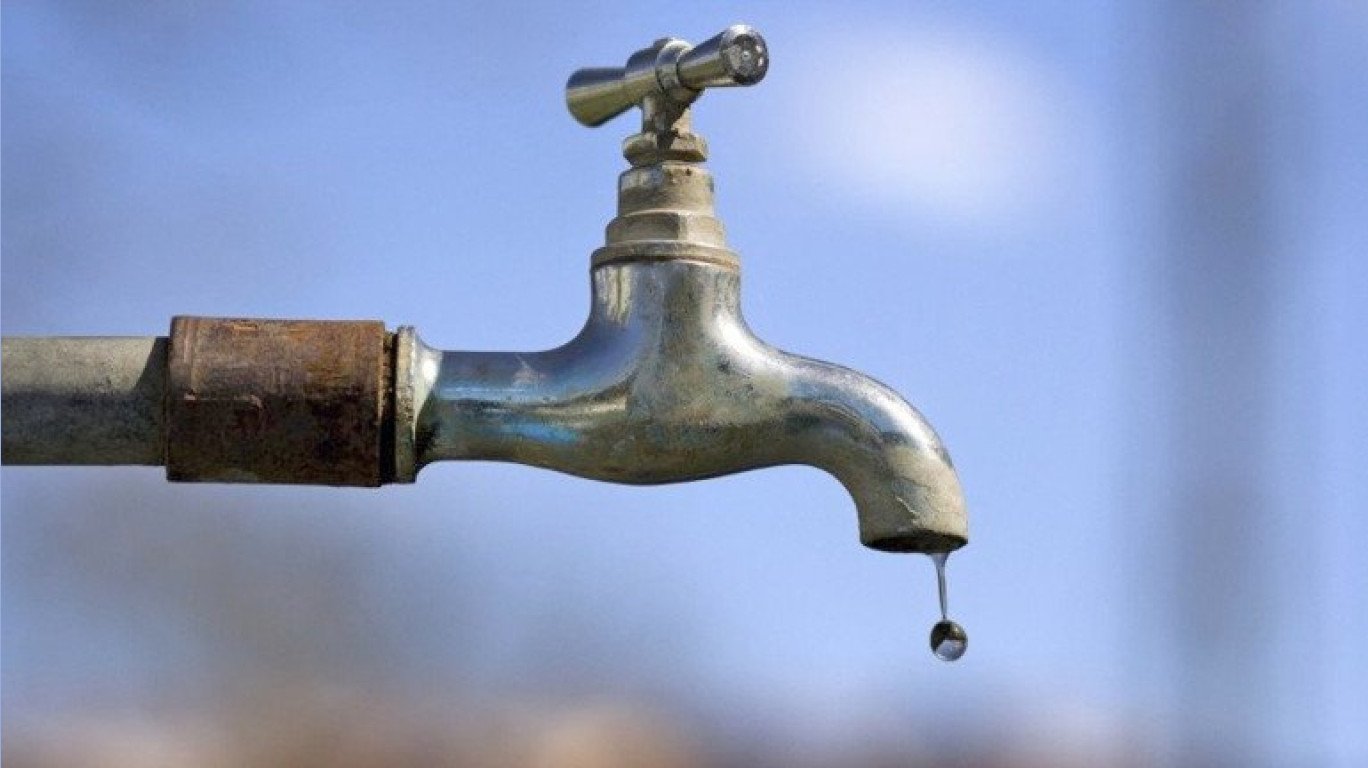 EL PASO, TX – Utility company El Paso Water convened more than 40 community leaders to discuss the top challenges and boldest solutions for border water through a workshop hosted by the nonprofit 50L Home and Cummins Water Works.
Created by the World Business Council for Sustainable Development, 50L Home is an international nonprofit organization whose goal is to partner with businesses to find solutions for urban water. Founded in 2021, Cummins Water Works engages with its partners to identify and invest in sustainable, high-impact water projects around the world.
Because Cummins Inc. has more than 2,500 employees in the El Paso/Juarez area, Cummins Water Works has identified the region to invest in water solutions at the intersection of new technology and employee community engagement.
"We brought together leaders from government, business, academia and the non-profit sector to engage in facilitated conversations around the region's water stressors and potential solutions that could be impactful," said Lisa Rosendorf, EPWater's Director of Communications and Government Affairs.
EPWater's Interim Director of Production and Treatment Operations, Gilbert Trejo, highlighted the innovative water supply projects already underway, which, include an expansion of the Kay Bailey Hutchison desalination plant to dramatically increase aquifer recharge and the construction of the advanced water purification facility, which would be the first of its kind in the country.
"We are doing a lot in terms of implementing sustainability strategies and investing in technologies that will help ensure water security in the future," Trejo said.
Paso County Water Improvement District #1 shared the initiatives being undertaken to conserve river water supplied to farmers and highlighted new projects needed to move forward. El Paso Electric highlighted the significant reductions in water consumption expected with the Newman 6 power plant, while UTEP engineering professor Ivonne Santiago highlighted the problems of the colonias outside of El Paso that still lack access to basic water and wastewater services.
"It's important to listen to the lessons that the city of El Paso and El Paso Water have learned and applied over the decades and really think about how we contribute together to long-term water security," said Braulio Morera, director of the 50L Home Coalition.
"El Paso has a great conservation record, but we need to keep moving forward," Rosendorf said. "We have a goal of reducing our per capita consumption from 134 to 115 gallons per person per day."
Cummins will study the solutions presented at the workshop and determine which ones best fit its investment goals.