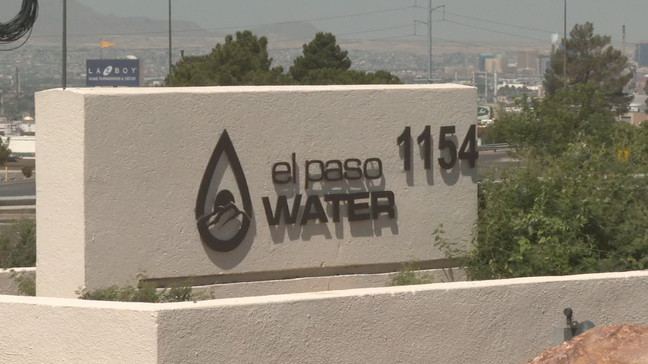 EL PASO, TX – El Paso Water reported that construction has begun on the company's new administrative campus. The Public Service Board (PBS) recently approved the first phase of the project, consisting of the parking lot, which is scheduled to be completed in August 2023.
Once the parking garage is completed, construction will begin on the new office building, which is scheduled for completion by the end of 2024.
"The Board and EPWater determined that we needed to create a building that represents the values of the community, our services and our current and future employees. The new building will highlight our water conservation efforts, as well as water and stormwater management, while providing a modern, interactive environment that promotes maximum space utilization," said EPWater Technical Director Irazema Rojas.
The current Hawkins Administration Building was originally designed as a bank in 1979, and EPWater moved into it in 1991. Over the past decade, an increasing number of key building systems (such as air conditioning, plumbing, and elevators) required replacement, overhaul, or cumbersome maintenance, the company detailed.
Following an assessment, EPWater examined renovation options and revealed that the building was not sufficient to accommodate current technology and space needs, let alone those anticipated for the future.
"Having the building easily accessible in the geographic center of the city was also important so that we could better serve our customers and our many facilities," Rojas said.
In the new building, the PBS boardroom will be twice the size, allowing for greater public participation in board meetings and other events, and will be located on the second floor, making it more accessible.
While the current property originally housed about 150 employees, the company now has nearly 200, so the new building will accommodate 290 workers.
Landscape architect Christy Ten Eyck, who was responsible for the transformation of the University of Texas at El Paso campus, will also be in charge of renovating the landscape of the new campus. Ten Eyck prioritized creative stormwater capture, native vegetation and many other references to El Paso's mountainous terrain in the landscape design surrounding the new building.
The new building and parking lot will be constructed while employees work in the existing building. The old building will be demolished once the new building is completed.
During construction, the public should be on the lookout for heavy machinery and construction equipment moving in and around the Hawkins headquarters.
Employees will still be able to use the main parking lot in front of the building, but the number of spaces has been reduced to accommodate the construction work.