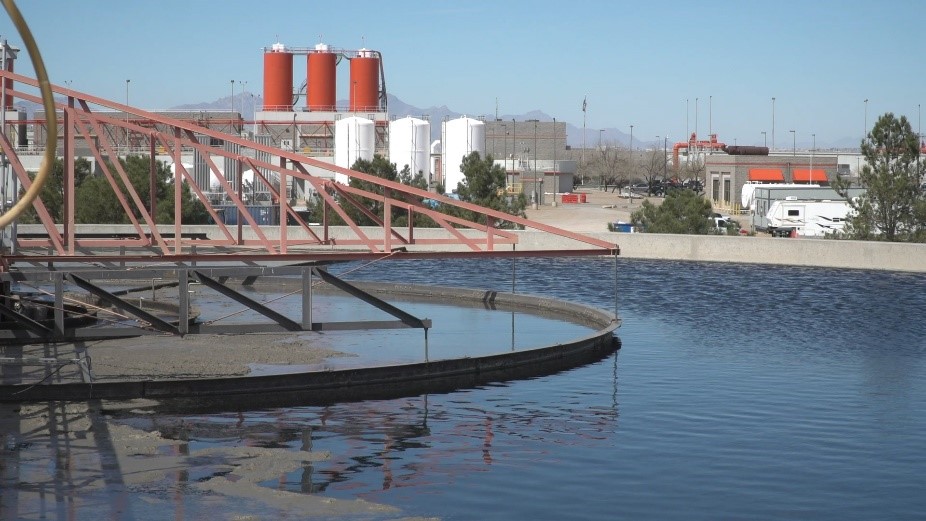 EL PASO, TX – Utility company El Paso Water announced that it is poised to take a step forward in water reuse with a future advanced water purification facility.
At a joint press conference with the Department of the Interior, EPWater was recognized as an international leader in water reuse with the announcement of $20 million in Bureau of Reclamation funding for its innovative facility. The federal agency will be responsible for overseeing water resource management.
Tanya Trujillo, Under Secretary for Water and Science at the Department of the Interior, said the Bipartisan Infrastructure Act funding is providing important investments to make a difference in communities, like El Paso, and across the country.
"The advanced water purification facility will be one of the first direct distribution drinking water reuse projects," Trujillo said. "El Paso is an outstanding model for western communities in desalination, water reuse and overall efficiency."
The advanced water purification plant will transform treated wastewater from the Roberto Bustamante plant into potable water. Expected to produce up to 10 million gallons per day, the facility will take water reuse one step further and direct the purified water directly to the potable water distribution system.
For more than 35 years, EPWater has been treating wastewater to drinking water standards and recharging the Hueco Bolson aquifer. The company's planning process spans 50 years into the future. In addition to the annual river water supply, the company has built a portfolio of water resources that includes desalination, water reuse, and conservation.
EPWater President and CEO John Balliew called the advanced water purification facility the next iteration in the company's water reuse system in El Paso.
"The facility's purified water is part of our water resource portfolio," Balliew said. "It's a drought-proof supply. We can treat it and make it available to our customers. For every gallon of this water we produce, that's one less gallon of river or well water we have to produce."
EPWater faces the daily challenge of serving a Chihuahuan desert city with its diverse water supplies. As the population increases, there will be more treated wastewater to treat.
To ensure the removal of pathogens and viruses, treated wastewater is sent through multiple treatment stages, such as membrane filtration, reverse osmosis, ultraviolet disinfection with advanced oxidation, and granular activated carbon filtration. This multi-stage process transforms the treated wastewater into a safe and reliable drinking water supply.
Construction of the facility, designed by Carollo Engineering, is scheduled to begin in late 2023, Balliew said.
The Bipartisan Infrastructure Act appropriated $8.3 billion for Bureau of Reclamation water infrastructure projects. The funding announced by EPWater is part of the $1 billion WaterSMART grant program for water recycling and reuse.