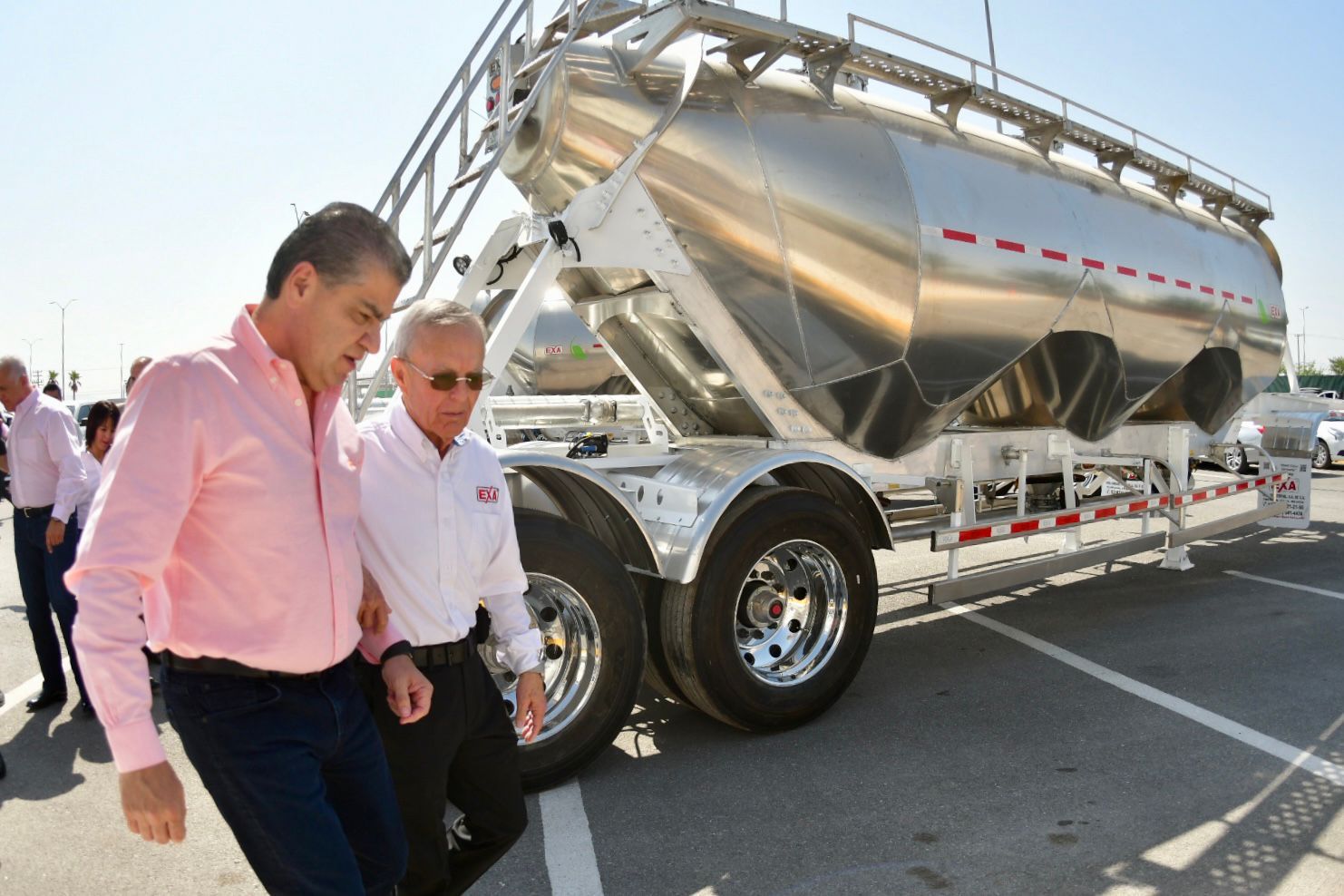 COAHUILA – Exa Industrial announced an investment of US$56 million to expand its operations in the city of Torreon, Coahuila.
In an event attended by the governor of Coahuila, Miguel Angel Riquelme Solis; the mayor of Matamoros, Miguel Angel Ramirez Lopez; Jose Antonio Gutierrez Jardon, federal deputy; Raul Onofre Contreras, local deputy, and Sandra Martinez Soltero, Exa Industrial's CFO, as well as state and municipal public officials, the company announced the expansion of its operations in the region.
Exa Industrial is dedicated to the manufacture of auto parts and semi-trailers. Mr. Riquelme Solís thanked the Cassani family for the investment and recognized their drive; he added that the investment is a factor of certainty, credibility and a prosperous environment for the industry that settles in La Comarca Lagunera.
The announcement was made at the Torreón Convention Center (CCT), where the company's CEO, Enrique Martínez Cassani, stated that they have been in this sector for 50 years and have had to overcome a thousand vicissitudes, but that it is the sum of Torreón and Matamoros that has allowed them to join forces.
Miguel Ángel Ramírez López, Mayor of Matamoros, said that the investment sought by Exa Industrial marks a before and after in terms of the municipality's economic development.
"In La Comarca Lagunera, with the support of Governor Miguel Riquelme, legal certainty has been built on more than a thousand hectares for industrial use, which is very significant for the development of our Municipality and La Laguna," he said.
During his speech, Claudio Bres Garza, Secretary of Economy of the State, emphasized that this is the 41st investment announced in these five and a half months of 2023, and they will close the semester with a total of 43.
"La Comarca Lagunera will do very well; I celebrate that there are already investments, that three industrial parks are being built and each one guarantees the arrival of more companies," he mentioned.