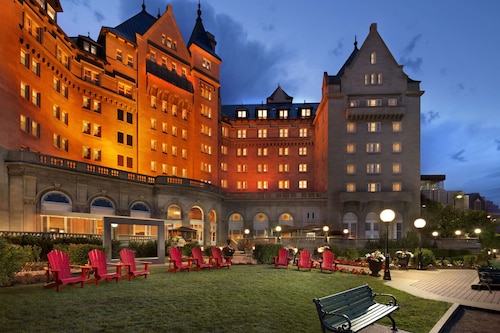 PHOENIX, AZ – Fairmont Hotels & Resorts, part of leading global hotel group Accor, along with Thunderbird Legacy Development, have announced the signing of definitive agreements for the development and management of a new Fairmont Hotel and Residences in downtown Phoenix.
The new hotel is scheduled to open in early 2025, with the intent to offer a luxury experience unlike any other in the downtown market. The hotel group said the resort will join an impressive portfolio of iconic luxury hotels in North America, including brand flagships such as Fairmont Grand del Mar in San Diego; The Plaza, a Fairmont-managed hotel in New York City; and the recently reimagined Fairmont Century Plaza in Los Angeles, among others.
The hotel will reportedly be located in downtown Phoenix, at the south end of the Central Business District, within walking distance of the city's Convention Center. The property will feature 25 stories, 225 rooms, including 34 suites, and 151 Fairmont-branded residences.
Fairmont Hotels & Resorts said the generously sized rooms will be the highest quality in the downtown Phoenix market, with sweeping views of downtown, the South Mountains, Tempe and Camelback Mountain.
It was also revealed that the hotel will host an innovative food and beverage program to appeal to locals through four bars and restaurants, including a full-service dining room, a lobby bar, a rooftop pool, a specialty bar and a gourmet coffee shop.
Other features of the property will include more than 23,000 sq. ft. of flexible meeting space; a spa and wellness center that includes five treatment rooms and a fitness center; a rooftop pool and terrace; an 18,000-square-foot private registry and lounge; a business center; and retail space.
The residential element will be a luxurious urban sanctuary that includes a unique collection of one- to three-bedroom residences, plus a collection of penthouses, which will occupy floors 14 to 25 of the building. Owners will have exclusive access to their own amenities, including a ranch, outdoor pool and hot tub, fitness center, exclusive parking, private entrance and more.
According to Fairmont Residences, sales of the residential spaces are expected to begin later this year.