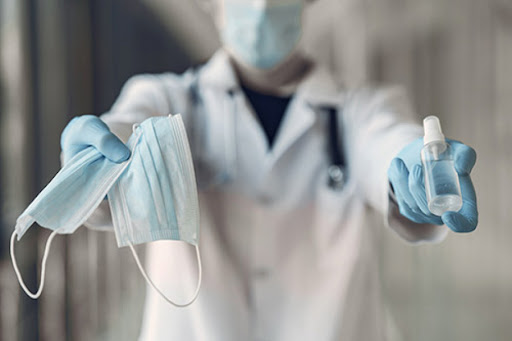 ARIZONA – The state of Arizona may lose the authority to control its enforcement of workplace safety law as it has refused to follow the vaccination guidelines required by the Joe Biden government.
Also in this situation are the Republican states of South Carolina and Utah, which may lose control of their labor safety laws.
James Frederick, Acting Under Secretary of Labor for Occupational Safety and Health, said "the agency will not hesitate to use all of our resources to protect health workers from known health hazards".
The Occupational Safety and Health Administration (OSHA, for its acronym in English), reported that these three states are not complying with the commitment to enforce labor standards whose main objective is the total protection of workers in the matter of Covid -19.
If you do not follow the guidelines indicated by the federal government regarding vaccination and tests to detect the Coronavirus, the Biden administration can intervene in those entities.
Among the actions that must be taken more care are: providing personal protective equipment, maintaining social distancing and carrying out other safety measures for workers in health care facilities that serve people with COVID-19.
Another aspect that must be covered is paying the worker for the time they were incapacitated due to contracting this virus, even paying the day they need to apply the vaccine or that they cannot attend because they are dealing with the side effects of the antiviral.
The Occupational Safety and Health Administration reported that it has full authority to enforce workplace safety laws and regulations for the private sector in 22 states, including Arizona, South Carolina and Utah.
On this, Arizona Governor Doug Ducey described these possible actions as a "government threat and a political stunt" by the federal government.
The governor reported that the Arizona Industrial Commission works responsibly to inform employees about safety measures "and now the Biden administration is trying to silence input from citizens and stakeholders alike. We will not allow it without a fight".
Even the Industrial Commission of Arizona has already sent a letter to OSHA where it informs that they meet the specifications that are being required through the laws that the state already has.