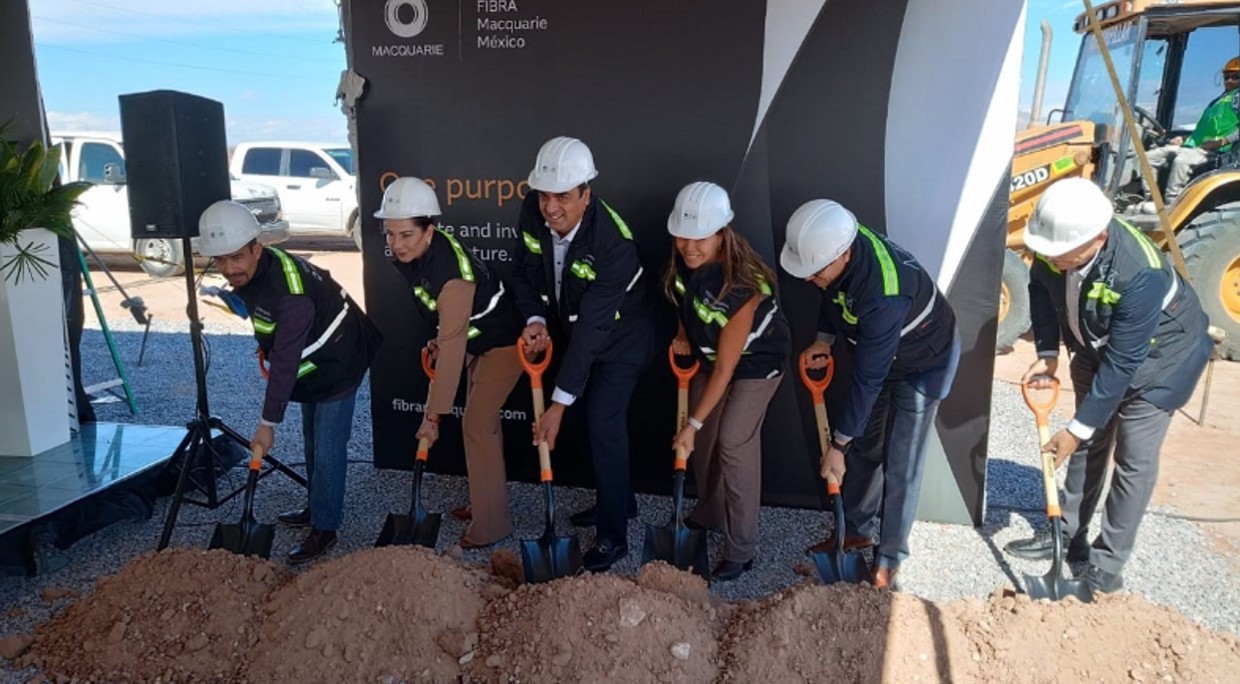 CIUDAD JUAREZ, CHIH – FIBRA Macquarie started the construction of a new Industrial Park in Ciudad Juarez, which will consist of 10 buildings in an area of 230,000 square meters and will generate 3,500 direct jobs.
In addition, the construction of the new industrial complex is expected to generate around 4,300 indirect jobs and 2,150 service jobs within 10 years.
"We know the importance of generating the right conditions for these types of projects to take shape. Ciudad Juarez is one of the most important development poles in the state, due to its strengths in the automotive and electronics sectors, so we are sure that this work will directly and indirectly benefit thousands of Juarez residents," said Chihuahua's Secretary of Finance, José de Jesús Granillo Vázquez.
The official emphasized that these 10 new industrial warehouses will be added to the 574 already operating on the border, which will bring significant economic benefits to the city.
The complex is located on Miguel de la Madrid Avenue, before reaching Independencia Boulevard, in the southeast of the urban area.
During the ceremony, the General Director of Urban Development of the Municipality, Claudia Morales Medina congratulated and wished the best of luck to the investors of the project, which she assured, is a great opportunity for the economic growth of Ciudad Juarez.
"From the Municipal Government we have followed the directive of Mayor Cruz Perez Cuellar to work tirelessly to promote the orderly growth of Ciudad Juarez, and today with this important project, we are taking a big step forward," said the official.
The CEO of FIBRA Macquarie, Simon Hanna, emphasized that this development ratifies the company's commitment to the state of Chihuahua and to boosting economic development, which promotes the generation of jobs and competitiveness in Juarez.
The event was also attended by Alejandro Jaschack Juárez, general coordinator of the Promotora para el Desarrollo Económico de Chihuahua; as well as Andrés Morales, director of Industrial and Business Development.