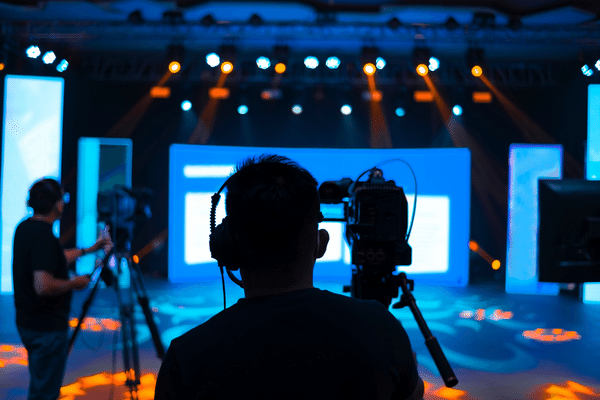 NEW MEXICO – New Mexico's film and television industry is poised for continued expansion, according to Film Office Director Amber Dodson, who noted that the state is solidifying growth while creating thousands of jobs.
New and improved elements of New Mexico's competitive film tax credit were included in House Bill 547, a tax package signed into law on April 7.
According to the New Mexico government, the enacted updates gradually increase the annual cap on industry tax credits from $110 million to $160 million in $10 million annual increments over the next five tax years.
The Economic Development Department (EDD) detailed that the updates exempt resident principal actors from a $5 million per production credit limit to further incentivize local sharing of principal roles. Also included is an increase in the above-the-line credit limit from $5 million to $15 million per production for New Mexico Film Partners, Netflix, NBCUniversal and 828 Productions, with a maximum total credit limit of $40 million per fiscal year, allowing for capturing larger, more lucrative productions.
In addition, HB 547 increases the rural uplift incentive from 5% to 10%, while updating zoning to a minimum of 60 miles from each county's city hall to align with other jurisdictions.
EDD reported that during FY 2022, rural areas outside of the Albuquerque and Santa Fe corridor received $50 million in spending; enhancing this increase will be a game changer for communities across the state – including areas such as Doña Ana County, McKinley County, and the Mescalero Apache Reservation.
The Non-Resident Crew Exception Program (NRCE) will be more restrictive for non-film partners, and there are some added benefits for New Mexico Film Partners. The NRCE offers productions the ability to bring non-resident crew below the production line at a reduced credit, ranging from 2.5% to 15%, with additional restrictions depending on whether the production company is a state partner or not. For non-film partners, this will restrict the current 15-20% credit to 15% and limit the number of qualifying positions based on the production budget for New Mexico.
The bill maintains other existing provisions relating to New Mexico's film partners, exempting from the cap studios that have signed a 10-year agreement with the state for sustained production spending, job creation and a commitment to investments in soundstage infrastructure.
In FY2022, New Mexico achieved record production spending for the second year in a row, recording $855.4 million, a 36% increase over FY2021. MovieMaker Magazine named Santa Fe, Albuquerque and Las Cruces, as three of the "Best Places to Live and Work as a Filmmaker" in 2023.
The state recently announced the creation of the New Mexico Media Academy (NMMA), led by the Department of Economic Development in collaboration with the Department of Higher Education and 15 of its film and media programs across the state.
The academy will continue to grow the state's industry by providing advanced training and expanding the workforce. New Mexico's film partners will also be instrumental in developing and providing training and apprenticeships. NMMA's headquarters will be at the Rail Yards in Albuquerque, and a satellite facility will have its home at the Creative Campus at the Arrowhead Center in Las Cruces.