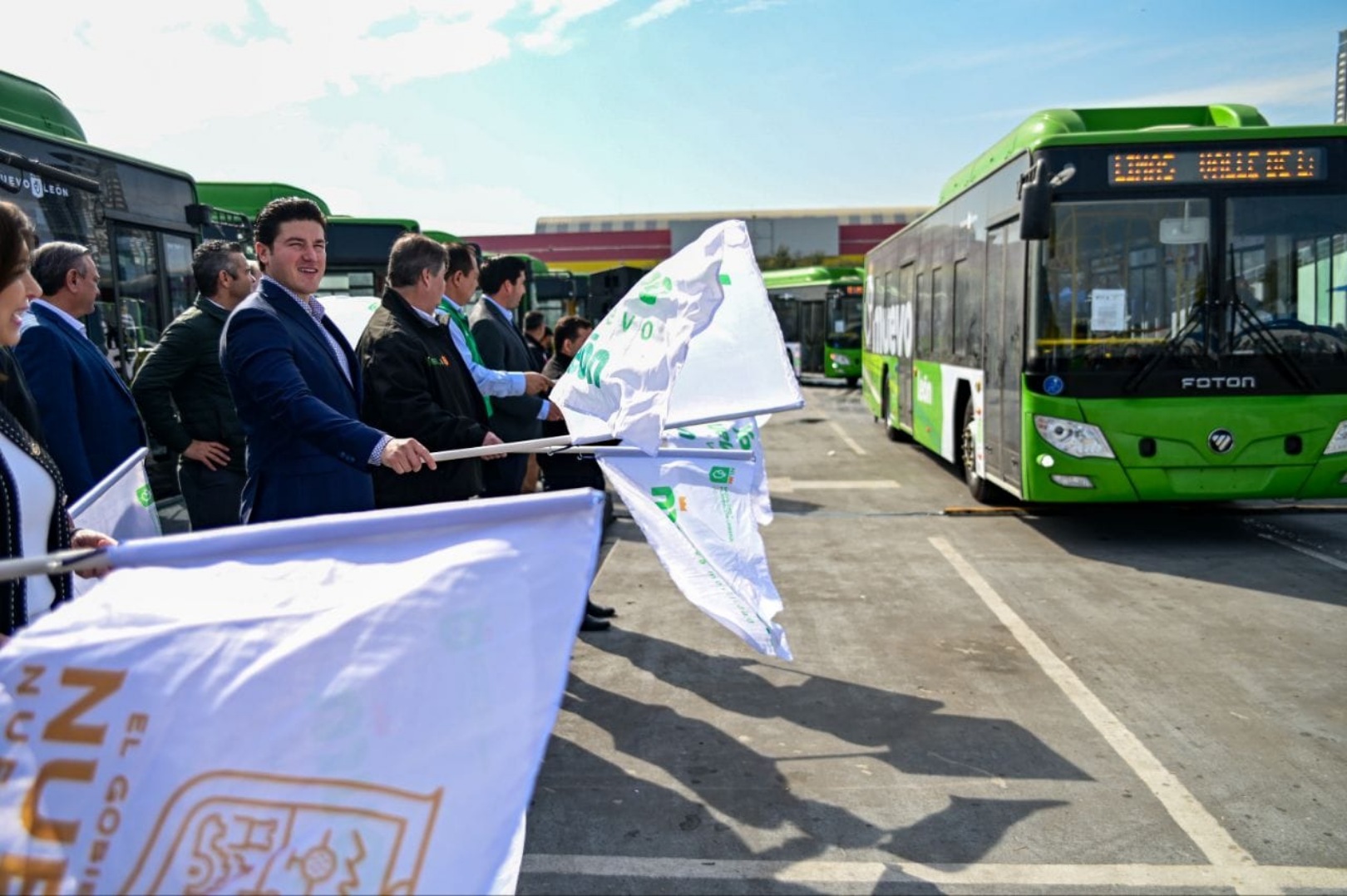 MONTERREY, NL – FOTON Mexico held the kick-off ceremony for the first 142 AUV buses that will be assigned to the different urban routes in Nuevo Leon. The event took place in the company of Governor Samuel García. These are the first units of a total order of 400 buses.
Monterrey is the third most populated city in Mexico, and is in need of units that work with cleaner energy. The FOTON buses run on Compressed Natural Gas, with Cummins engines and Allison transmissions, which guarantees their quality.
The units will help improve the quality of life of users with the comfort and safety offered by these vehicles for their daily commute, part of FOTON's commitment is to bring welfare to the communities.
The FOTON AUVs will help to comply with Nuevo Leon's mobility master plan, which will benefit 4.6 million users daily in the different metropolitan areas.
In addition, this order means reducing the environmental impact in the State, because the buses can reduce up to 87% of particulate matter (PM), 15% of nitrogen oxide (NOx) emissions and up to 100% of carbon monoxide; these data are supported by tests carried out.
FOTON's transportation solutions are becoming a great ally for Mexican governments, who are trusting in the quality of the vehicles. Providing this type of options that work with more environmentally friendly energies is part of FOTON's commitment to the world.