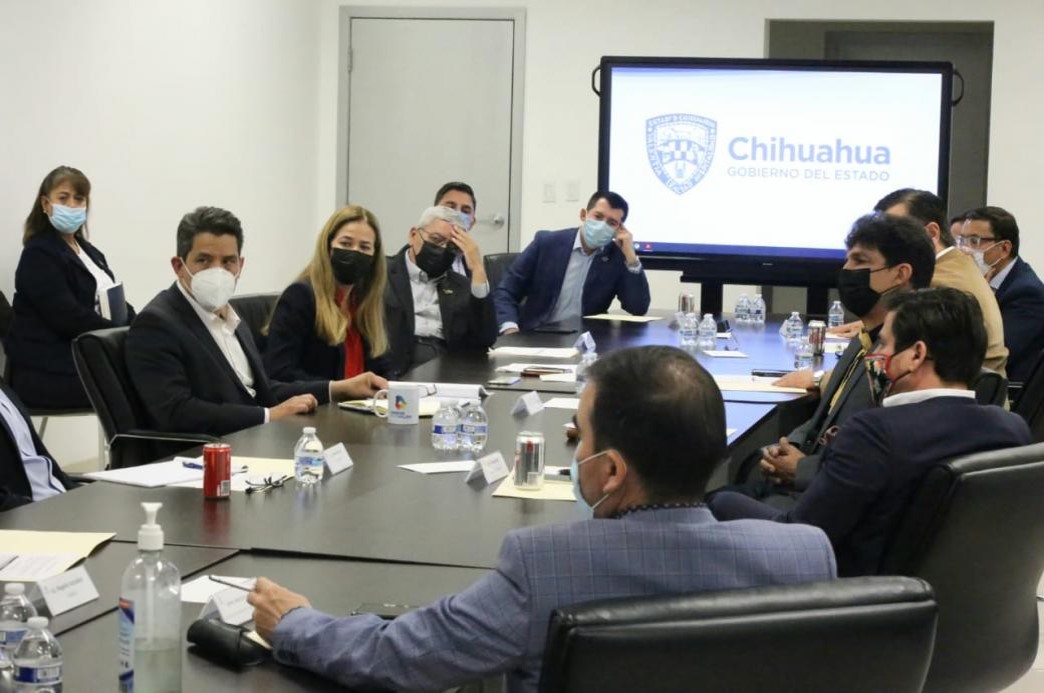 CIUDAD JUAREZ – In order to continue expanding German business opportunities in Chihuahua, the State Government introduced the new Mexican Ambassador to Germany, Francisco Quiroga, to industry and commerce leaders in Juarez.
The objective of the meetings with the leaders of the private sector, led by the Governor's representative on this border, Alejandra De la Vega, was to discuss new business opportunities that will strengthen the Juarez-Germany relationship.
De la Vega added that in the manufacturing sector, Chihuahua is leader in exports nationally, with 15% of total exports; in other words, this border city is a reliable place to invest in this sector, since it is a city that is supported by the industrial sector.
"Juarez has demonstrated great capacity and innovation in the industrial sector; we believe that Germany is a great ally to continue growing," she added.
On the other hand, Ambassador Quiroga invited the representatives of Bosch, Autokabel, Vitesco, Mahle, ZF Electronic Systems and Index, to continue the relationship with the Government of Mexico, and thus, expand investments not only in the country, but in this state and particularly in this city.
Source: Chihuahua Gobierno del Estado