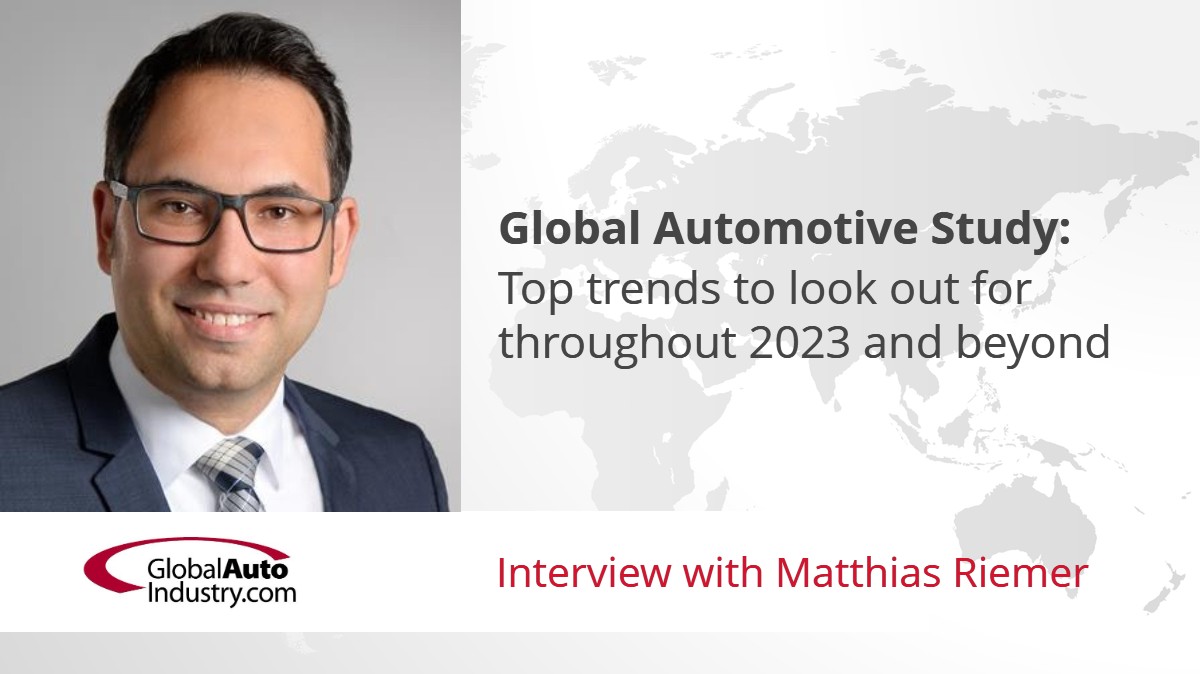 GlobalAutoIndustry.com's latest Audio Interview "Global Automotive Study: Top trends to look out for throughout 2023 and beyond" features Matthias Riemer. Mr. Riemer is a Partner in the global automotive practice of Simon-Kucher in the Cologne office. His work focuses on commercial excellence, growth, and go-to-market strategies for automotive companies. Helping manufacturers launch new electric vehicles and digital (in-car) monetization have been the main scope of his work in recent years. With experience in more than 20 countries he is looking back at a long history of working with leading traditional and new automotive brands in Europe, Americas, Asia and the Middle East.
In the 20-minute Audio Interview, Mr. Riemer discusses these questions:
How have customer sentiments changed given the current economic situation?
How do global automotive brand preferences develop in the light of electrification?
The study also investigated the transition towards direct and digital sales. What should automotive OEM and retailers be aware of across generations?
How do the overall trends you found within the auto industry translate into growth opportunities for businesses worldwide?