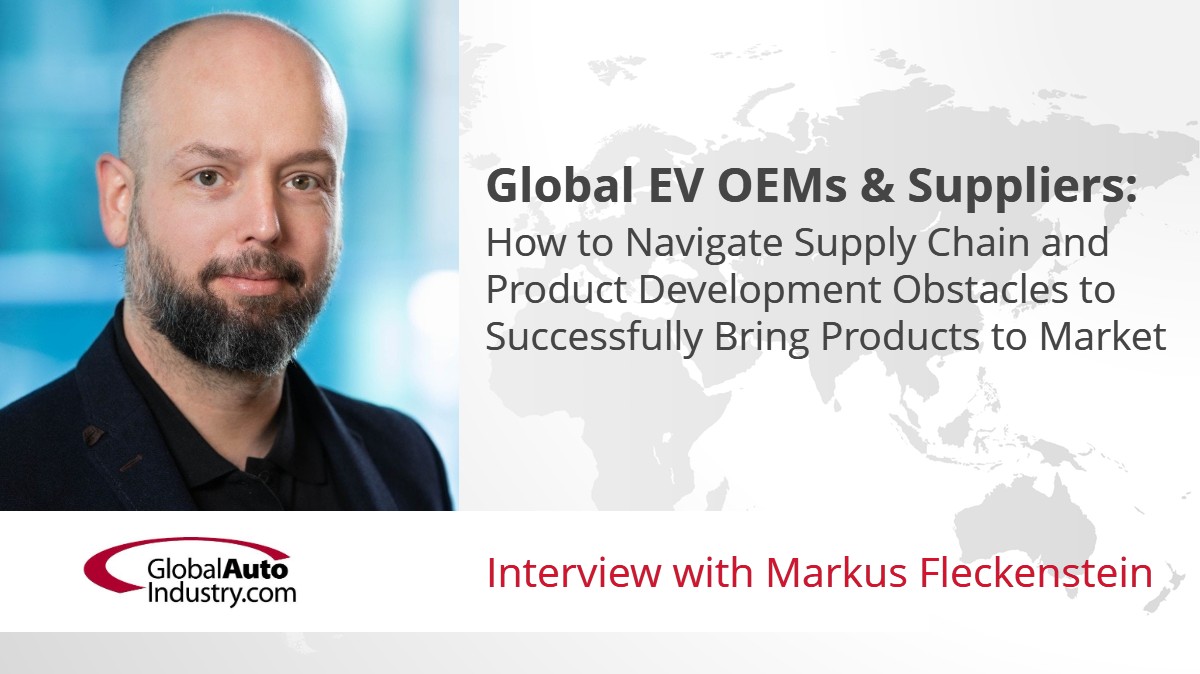 GlobalAutoIndustry.com's latest Audio Interview "Global EV OEMs & Suppliers: How to Navigate Supply Chain and Product Development Obstacles to Successfully Bring Products to Market" features Markus Fleckenstein. Mr. Fleckenstein is Head of International Solution Consulting for PTC's Arena PLM business. Markus is a highly experienced Product Lifecycle Management (PLM) Solution Consultant, having spent 10+ years at PTC working with some of the world's leading automotive and industrial manufacturers. As Head of International Solution Consulting Markus works closely with manufacturers to understand their business needs and develop their PLM strategies for the future.
In the 14-minute Audio Interview, Mr. Fleckenstein discusses these questions:
What do you see as the current product development and supply chain challenges facing EV and OEM manufacturers and how do these affect their ability to bring products to market?
How can EV and OEM Manufacturers successfully navigate these challenges to get their products to market quicker?
How much of a role can Digital Transformation play in helping EV and OEM manufactures overcome challenges?
If companies are looking to explore digital transformation options to overcome product development and supply chain challenges, where do they start?