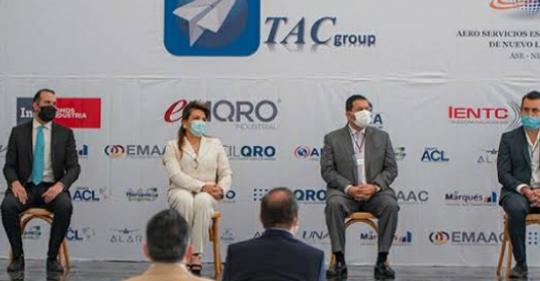 QUERETARO – In order to link the demand for air cargo between the Bajio and the north of the country, the logistics company Hallertau Mexico (Auder), inaugurated a charter air cargo route between the Nuevo Laredo Airport, Tamaulipas, and the Queretaro Intercontinental Airport (AIQ).
Through an express cargo flight, the company seeks to cover the immediate needs of the automotive and aeronautical industries, among others.
The new route has a capacity of 1,350 kilograms per trip, through a LearJet 25 aircraft and a SabreLiner 40.
One of the objectives of the flight is to expedite air cargo, shipments, parcels and direct courier between airports.
The founder of Hallertau Mexico, Josef Modlmayer, explained that there are 5,800 square meters of warehouses in Queretaro and Nuevo Laredo to facilitate logistics operations.
Source: El Economista