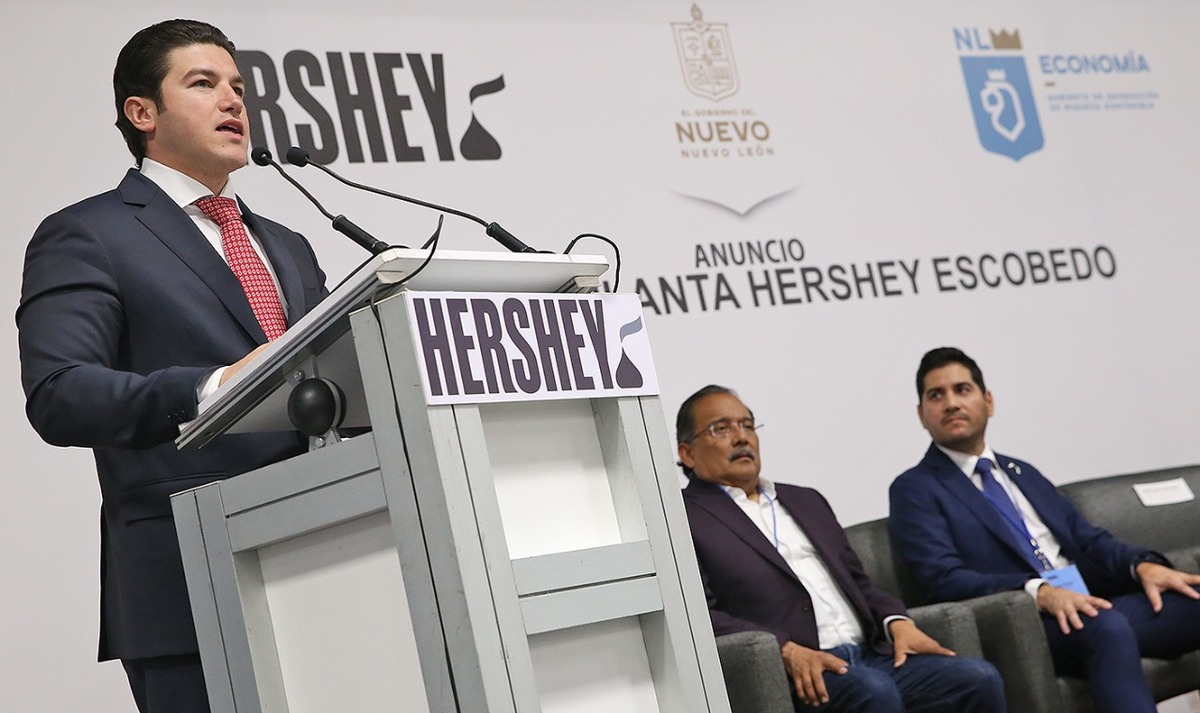 ESCOBEDO, NL – With an investment of US$90 million, the Hershey's company will expand its plant in Nuevo Leon to increase production by 25%.
According to a press release, the capital will be used for the installation of two high-tech production lines.
It was also informed that with this expansion, the company will generate 300 new jobs, in addition to the 2,500 jobs it already offers.
Samuel García Sepúlveda, governor of the entity, indicated that with this investment, the plant located in Escobedo could become the company's second largest.
"With this investment it is likely that we will go from fourth to third place in Hershey's largest plants, and I know that in the future we can be the second and the largest," added Garcia.
For his part, Martín Venegas Gómez, the company's Manufacturing Director, mentioned that they will continue working to remain an exemplary company in economic, social and environmental matters.
"We are aware of the role we have with our people, with our community, with our customers and with the planet," he said.
It is worth mentioning that Hershey's arrived in Nuevo Leon in 2008. From the plant in Escobedo, the fourth largest in the world, it manufactures 311 products through 14 molding and packaging lines, which it exports mainly to the United States and Canada.