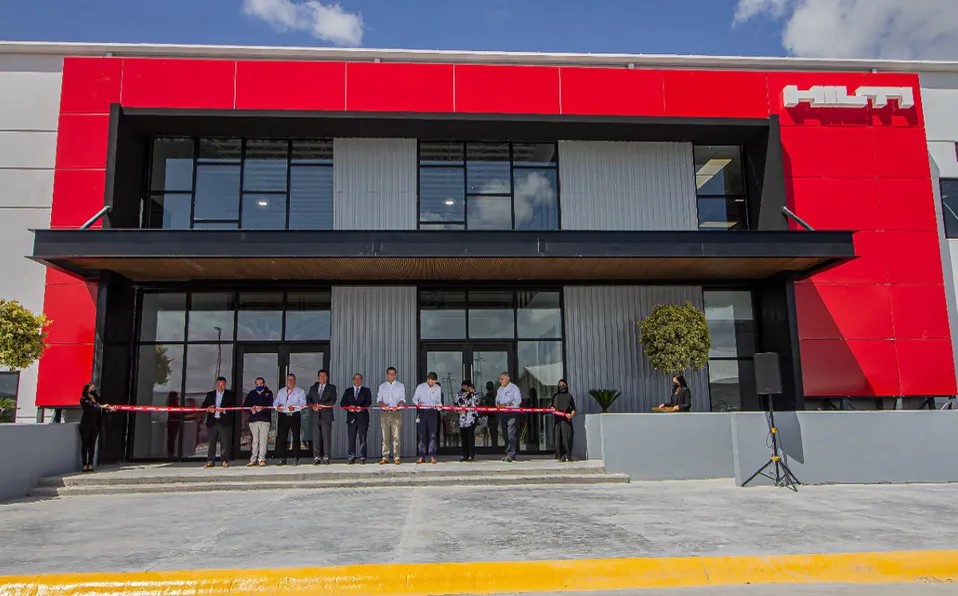 MATAMOROS, TAMPS – The company Hilti, originally from Liechtenstein, inaugurated the expansion of its plant located in the FINSA Matamoros Norte Park, with an investment of US$25 million.
The expansion was announced in July 2021 and when it was inaugurated it generated 350 new jobs focused on the production of tools for use in the construction sector. This investment reinforced investor confidence in the border state and generated highly specialized jobs.
The Liechtenstein-based company manufactures and markets materials for the construction and building maintenance industries. It started operations in Matamoros, Tamps. 12 years ago and is the tenth Hilti complex globally with an extension of 14,500 square meters.
Armin Kupper, the company's global manufacturing manager, as well as Ricardo Javier Vargas Ramirez, the corporate's manager in Mexico, led the inauguration ceremony accompanied by Carlos Garcia Gonzalez, minister of Economic Development, who emphasized that Matamoros continues to grow, but above all, attracting companies that are needed to continue growing economically.