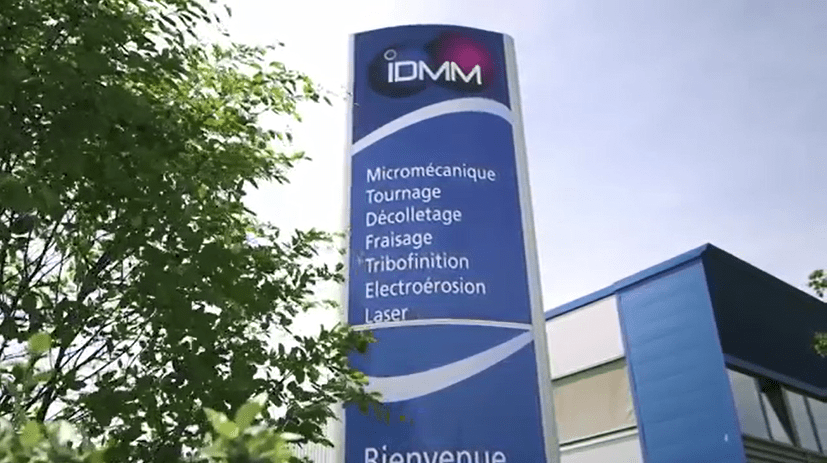 SONORA — Sonora continues to grow in the aerospace sector. The French company Industrie Doloise de Micro Mecanique (IDMM) specialized in precision machining for the aerospace industry arrives in Ciudad Obregón in the southern part of the State. It will employ 400 senior university technicians and engineers. "The quality and speed with which operators are trained is the main reason why we chose Ciudad Obregón, coupled with the wide availability of available talent," said Dominique Buttin, CEO of the Radiall / IDMM group.
"Our equipment is networked and in real time we monitor performance, compliance and possible trends that may indicate deficiencies," explained Roland Pidancier, Managing Director of IDMM.
"With customers in the United States, Chihuahua and Querétaro, logistics is no problem. They have the main thing: a stable work base committed to their work, that is the important thing. Everything else does not matter compared to what high turnover and unavailability of personnel costs plants these days. Today there are no distances, and that is why from here they serve their clients perfectly ", emphasized Francisco Obregón, Director of COPRECO, the Economic Promotion Council of Ciudad Obregón. "Our main function is to coordinate efforts to meet the needs of our clients, for them we act as facilitators between the three levels of government, academia, suppliers and service providers." he added.
For his part, the Municipal President Sergio Pablo Mariscal acknowledged the company's efforts and thanked them for choosing Ciudad Obregón. "Rest assure that you have all the support of the municipality, working as a team with Governor Claudia Pavlovich, with the Secretary of Economy Jorge Vidal and with the Federal Government, you will have all the support to be successful and continue to provide opportunities for our talented young people, which translate into well-being and quality of life for them but especially for their families" , he said.
In this way, Sonora continues to consolidate as a reference in the aerospace industry in the Northwest of the country. "We are also betting very hard on the MRO industry of maintenance and repair of aircraft because we are in Ciudad Obregón the only suitable airport on the Pacific coast for this," added Francisco Obregón.
For his part, the Consul of the French embassy in Mexico, Thierry Calmus, said that "there is confidence of the investors of his country in Mexico and Sonora, and proof of this is this important inauguration in Ciudad Obregón." Present rectors of Universities, chamber presidents and special guests.