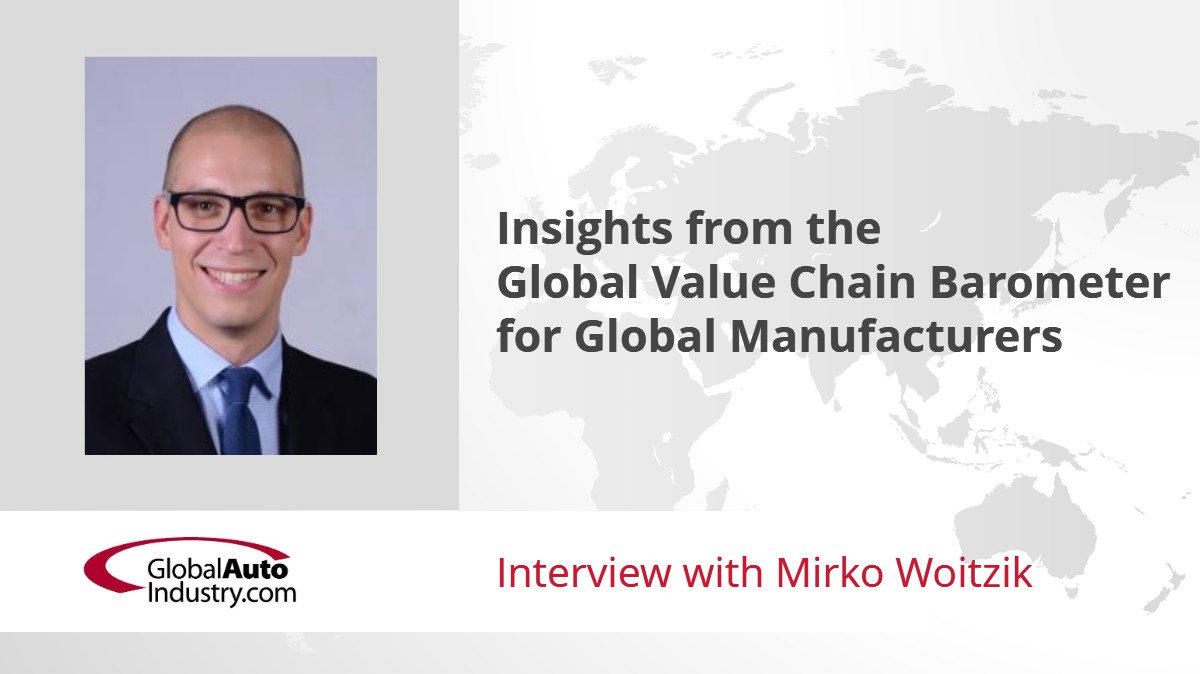 GlobalAutoIndustry.com's latest Audio Interview "Insights from the Global Value Chain Barometer for Global Manufacturers" hosted by Ron Hesse features Mirko Woitzik. Mr. Woitzik heads up Everstream Analytics' Intelligence Solutions Team, a global team of analysts responsible for providing around-the-clock supply chain risk monitoring and analytics across three continents and eight different time zones. He is fluent in five languages, including Chinese and French, and has gained supply chain risk expertise especially with automotive and medical device customers. He started his supply chain career within DHL Group's supply chain risk management practice before building Everstream's risk monitoring team from the ground up.
In the 10-minute Audio Interview, Mr. Woitzik discusses these questions:
How did the idea for the Global Value Chain Barometer come about?
What are the main insights that automotive supply chain decision makers can derive from the Barometer?
What is the current state of supply chains according to the barometer?
What risk trends should automotive supply chain professionals be particularly concerned for H2 2023?