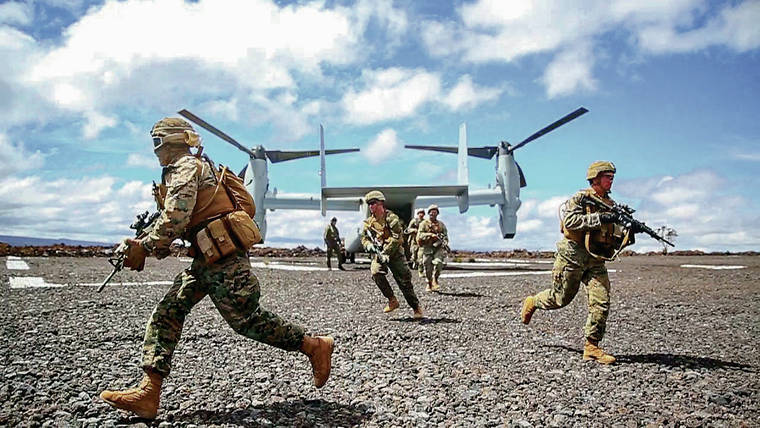 EL PASO, TX – The Department of Justice (DOJ) announced that Integrity Asset Management LLC, which manages approximately 55 multifamily properties in and around El Paso, Texas, agreed to pay $107,000 to settle charges against it for violating the Servicemembers Civil Relief Act (SCRA).
According to the DOJ, the company charged illegal fees to military members who terminated their leases early and by denying other soldiers' requests to terminate their leases.
"The SCRA requires landlords to allow service members to terminate their leases without penalty if they receive qualifying military orders," stated Assistant Attorney General Kristen Clarke of the DOJ's Civil Rights Division.
The Attorney indicated that early lease termination rights are vitally important to members of the military, as they limit the costs and expenses associated with military moves and deployments.
"Our office is committed to ensuring that landlords and property managers respect the rights of service members and their families who willingly sacrifice for all of us," said U.S. Attorney for the Western District of Texas Ashley Hoff.
The DOJ reported that the SCRA allows service members to terminate a lease early after entering military service or receiving qualifying military orders, such as permanent change of station, deployment of at least 90 days, stop movement, and separation or retirement requests.
If a service member terminates a lease due to deployment or other qualifying military orders, SCRA prohibits the lessor from imposing any early termination charges.
The department filed a complaint in federal court alleging that Integrity charged illegal early termination fees to at least 17 service members. Some of these charges took the form of "concession refunds," which required service members to return concessions or rental discounts they had received during their leases.
The charges ranged from $132 to $2,032 per servicemember. The lawsuit also alleges that Integrity improperly denied termination requests from two other servicemembers.
Under the proposed consent order filed with the lawsuit, which has yet to be approved by the court, Integrity has agreed to pay $45,325 to the affected service members and a civil penalty of $62,029 to the United States.
The order also requires Integrity to repair service members' credit, provide SCRA training to its employees, and develop new policies and procedures that comply with the provisions.
Since 2011, the DOJ has obtained more than $476 million in monetary relief for more than 121 thousand service members through its enforcement of the SCRA.