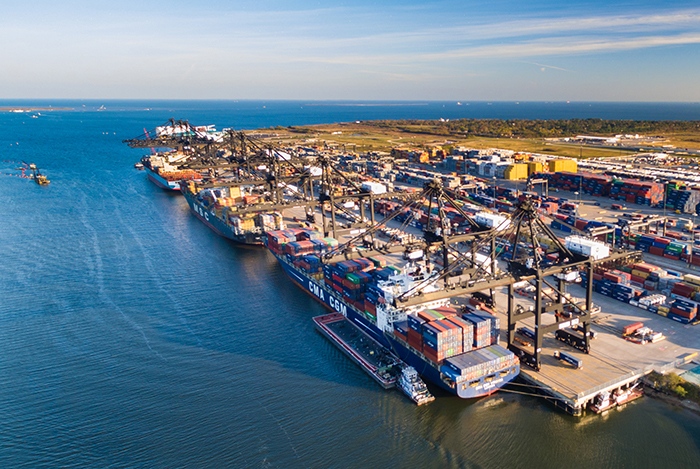 TEXAS – Most ports across Texas saw steep declines in imports from Mexico and other countries as the coronavirus continues to impact international trade.
Trade at the Port of El Paso plunged 49%, from US$39 billion to US$20 billion through the first six months of 2020 when compared to the same period in 2019, according to WorldCity analysis of U.S. Census Bureau data.
Port Laredo's trade fell 23% to US$90 billion through the first six months of the year, while trade at the Port of Houston fell 20% to US$64 billion.
Port Laredo ranked fourth for total trade among the nation's roughly 450 airports, seaports and border crossings, according to WorldCity. The Port of Los Angeles ranked first.
The Port of Houston ranked sixth overall, and is the third-ranked seaport. The Port of El Paso is the 25th-ranked port.
Teclo Garcia, Laredo's economic development director, said the drop in freight was caused by the closure of Mexico's automotive production industry due to the pandemic.
"Despite the cataclysmic drop in cross-border freight, Port Laredo still ranks fourth nationally in overall trade the first six months of 2020," Garcia said.
The Mexican government suspended business, including all automotive factories, across the country March 30 to slow the spread of the coronavirus. Most auto factories restarted in June.
"The biggest impact to Port Laredo's trade volume was auto content's fall, both ways, for some US$14 billion less as the U.S. and Mexico lines halted due to the pandemic," Garcia said.
Mexico's trade with the U.S. fell 21% through the first half of the year, but still ranked second in total trade value through June at US$243 billion.
Source: Hellenic shipping news